ТЕНДЕР: IRENES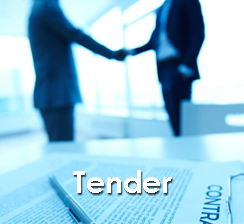 The TENDER under project "IRENES" on equipment purchase appears and consulting service
The list of the bought equipment and consulting service: the table is applied.
Term of giving of demands: from 01/04/2019 in the 01/05/2019.
The name and adress of the organizer: АSU, 170100. Andizhan. University street, 129. Uzbekistan.
Additional information on tender conditions it is possible will receive by phones:
(374) 223 8371 and +99890 216 72 60
Table 1.
№

Name of position

Unit of Measure

Q-ty.

Amount per unit

(USD)

1

Measurer of Charge carriers life time (Измеритель времени жизни носителей заряда) "Sinton WCT-120"

Set

1

30000

2

Hall system (ФЭЛ-3М)

Set

1

1000

3

Solar photovoltaic system (СФЭС-НР)

Set

1

3500

4

PV Complete Package, 5.2 KWp (4.8 KWh) PМ

Set

1

10000

5

CS130-RG-3-FH 1/8m Monochromator, Extended Range, 300-2200 nm, RS232/GPIB, Fixed Slits

Set

1

6000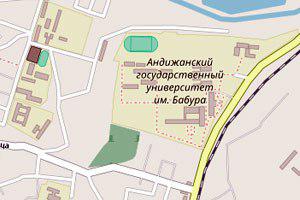 OUR ADDRESS
129 st.Universitet, Andijan city, Republic of Uzbekistan, 170100,
Email:
agsu_info@edu.uz
Telephone/Fax:
0 (374) 223 88 30
Helpline:
0 (374) 223 88 14How to get there: Taxi in direction 75
MINISTRY OF HIGHER AND SECONDARY SPECIALIZED EDUCATION MHSSE
ANDIJAN STATE UNIVERSITY ASU
Using any kind of information from the site is allowed on condition that putting reference of our site. It is necessary to put free and open references while copying internet information. References must be put no matter our information is partially or completely used. Authors are responsible for the information published in the site.
© Andijan state university, 2004-2022. All rights reserved.
&nbsp <!— FINISH WWW.UZ TOP-RATING —>