VISITING OF KARIMOV KOMILJON KHAMIDOVICH TO ANDIZHAN STATE UNIVERSITY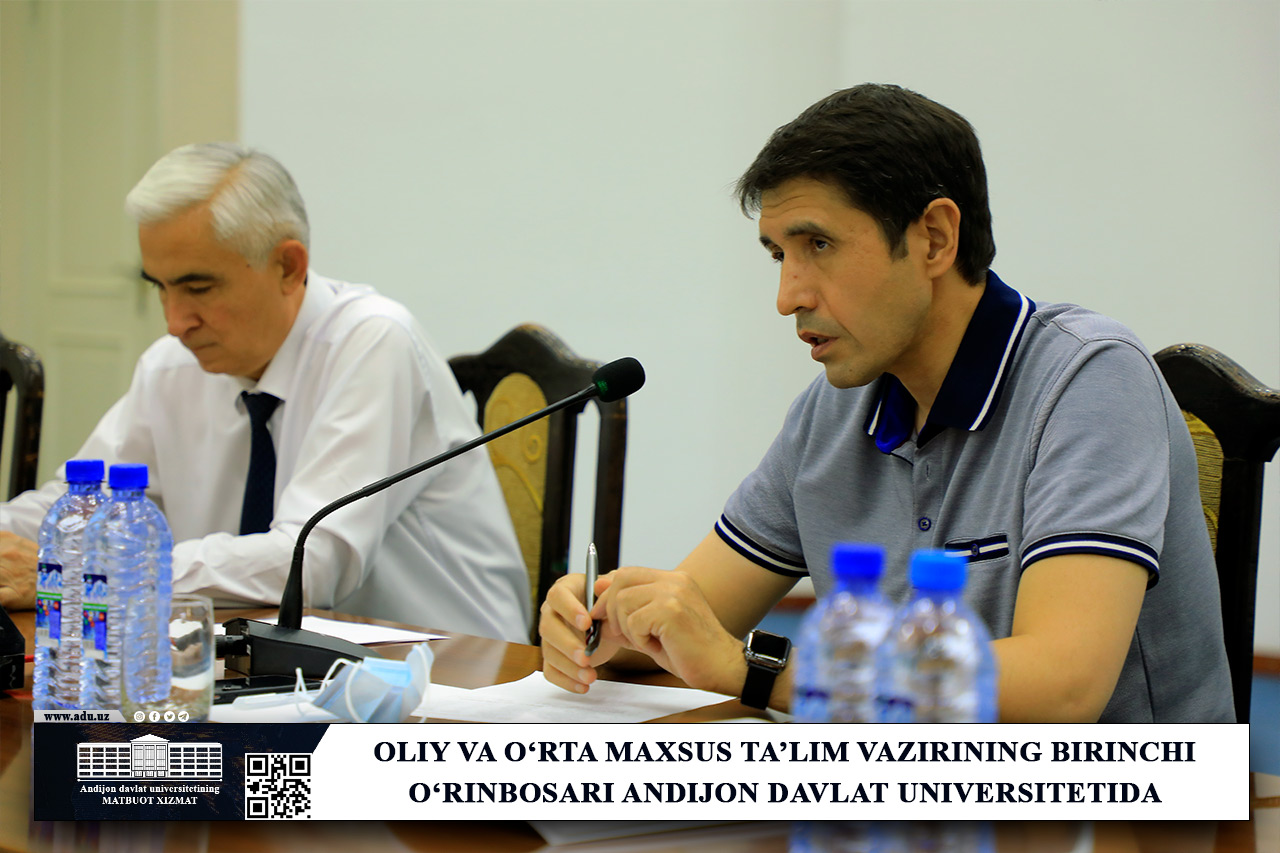 On August 16, Karimov Komiljon Hamidovich, First Deputy Minister of Higher and Secondary Special Education, visited Andijan State University and Andijan State University's Pedagogical Institute to monitor the preparations for the new academic year.
During the visiting, he met with all the vice-rectors, deans and heads of departments of the university. During the meeting, he gave instructions on the preparations for the 2021-2022 academic year and said that this academic year will have a special start.
He also instructed to turn higher education into a "Corruption-free sector" and to take a responsible approach from all teachers and professors of the university.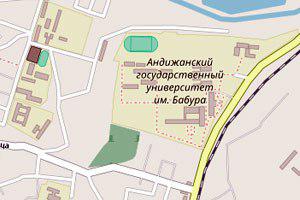 OUR ADDRESS
129 st.Universitet, Andijan city, Republic of Uzbekistan, 170100,
Email:
agsu_info@edu.uz
Telephone/Fax:
0 (374) 223 88 30
Helpline:
0 (374) 223 88 14How to get there: Taxi in direction 75
MINISTRY OF HIGHER AND SECONDARY SPECIALIZED EDUCATION MHSSE
ANDIJAN STATE UNIVERSITY ASU
Using any kind of information from the site is allowed on condition that putting reference of our site. It is necessary to put free and open references while copying internet information. References must be put no matter our information is partially or completely used. Authors are responsible for the information published in the site.
© Andijan state university, 2004-2022. All rights reserved.
&nbsp <!— FINISH WWW.UZ TOP-RATING —>