AKRAMJON YULDASHEV: WELL-EDUCATED, ACTIVE STUDENTS DO NOT LOSE FINANCIALLY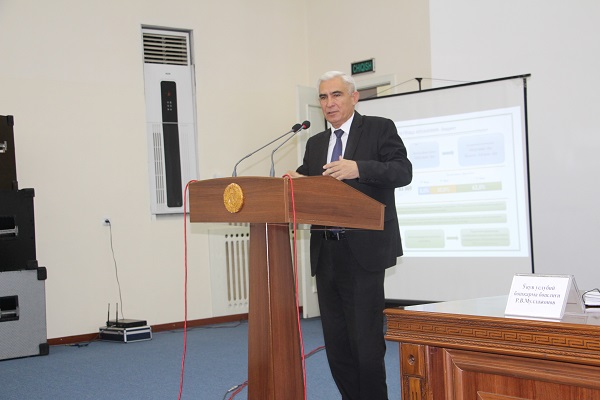 These days, implementation of new values ​​for contractual education, and the introduction of a new scholarship system by the Ministry of Higher and Secondary Special Education has caused great resonance in social networks and various mass media. The first session of the Andijan State University Press Club, which began its work at Andijan State University, held on September 14 was dedicated to this issue.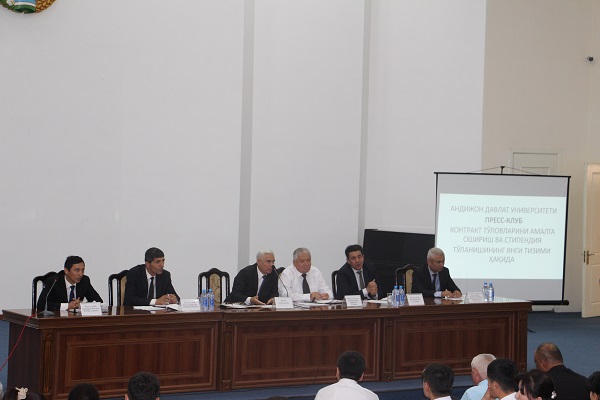 The session was attended by senior management and staff of Andijan State University and provided important analytical information and explanations to university students and the public regarding the determination of fee-paying education in higher education institutions for the new academic year.
In particular, the rector of the university Akramjon Yuldashev touched upon the misunderstandings among students about scholarship and said:"Today, there is a misconception among students and the general public that instead of the '3', '4', or '5' scholarships, everyone will be offered a scholarship of 400,000 soums.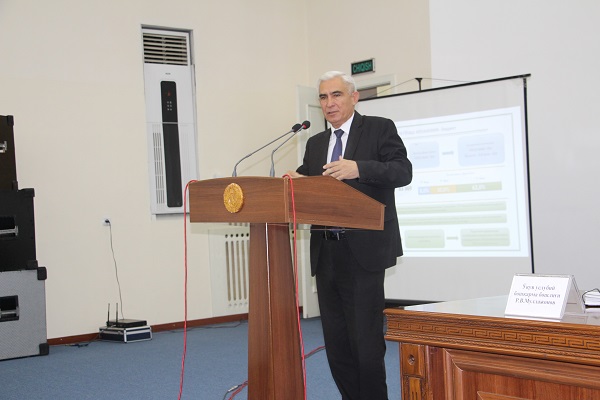 First of all, students who are well-educated, active in academic and public affairs do not lose financially and are encouraged to receive 50% of the base contract fee. They will also receive an additional 15 percent. Therefore, we can say that the current scholarship of 400,000 sums is the minimum. This part of the decision is largely ignored. There are also Presidential and distinguished scholarships, benefits given by Youth Union for talented students.
Secondly, students have the opportunity to study without scholarships and on a scholarship contract. As for the actual facts, over 85% of those who have received an education contract from Andijan State University are now contracting to study without scholarships, and this number is expected to increase further.
Thirdly, scholarship is classified as a form of social protection. As a result of the wrong stereotype, "The scholarship must cover the full consumption grid of students!" inappropriate questions such as, "How can a student live on 400,000 soums a month?" In fact, the scholarship is a financial aid to a student as a representative of the vulnerable group. In many market economies, there is little or no scholarship payment.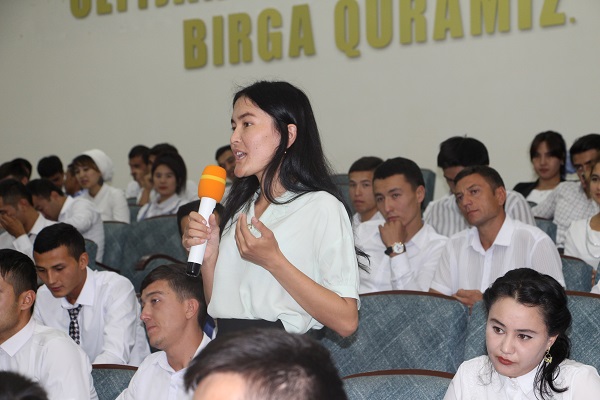 In general, the newly established scholarship payment system has many more benefits than the previous fee-based education system."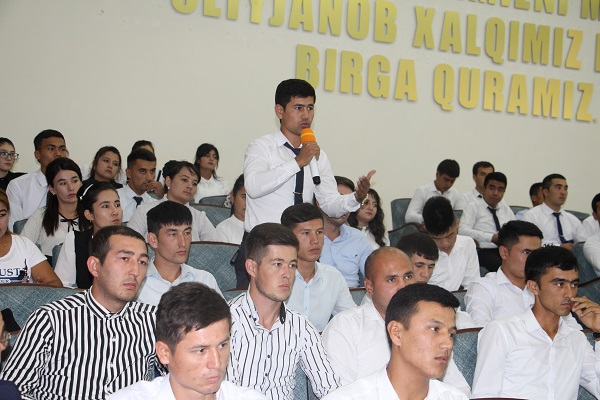 Thereafter, more than 30 questions were asked by students and members of the public. The rector of the university, the vice-rector on financial and economic affairs, the head of the educational methodical department, the head of the department of planning and finance, the head of marketing and other officials answered to the questions.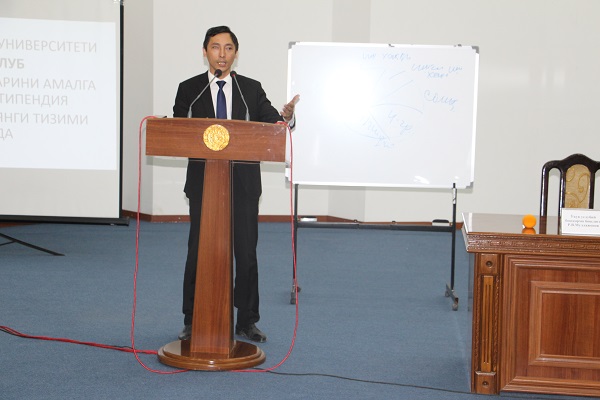 The session lasted for about two and a half hours, and students were able to gain a clear and accurate understanding of new systems and procedures. In particular, a second year student from PESEW, Hilola Yuldasheva, shared her thoughts after the session, saying, "... I had a misconception before this press club. This new system has many advantages. My parents were particularly happy to be given a contract without a scholarship. I think the previous scholarship award system motivated me not only to get five or four grades, but also to get more scholarships," she concluded.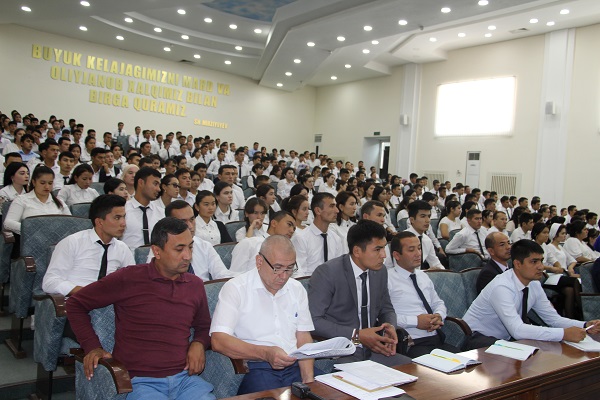 The Press Club Session was organized in a wholesome and pragmatic way, and it was proved that it was appropriate to hold its sessions on every important issue.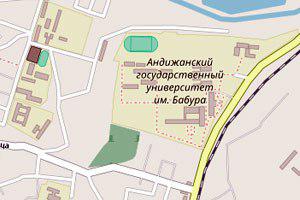 OUR ADDRESS
129 st.Universitet, Andijan city, Republic of Uzbekistan, 170100,
Email:
agsu_info@edu.uz
Telephone/Fax:
0 (374) 223 88 30
Helpline:
0 (374) 223 88 14How to get there: Taxi in direction 75
MINISTRY OF HIGHER AND SECONDARY SPECIALIZED EDUCATION MHSSE
ANDIJAN STATE UNIVERSITY ASU
Using any kind of information from the site is allowed on condition that putting reference of our site. It is necessary to put free and open references while copying internet information. References must be put no matter our information is partially or completely used. Authors are responsible for the information published in the site.
© Andijan state university, 2004-2022. All rights reserved.
&nbsp <!— FINISH WWW.UZ TOP-RATING —>