REACHED DREAM OF "MERMAID"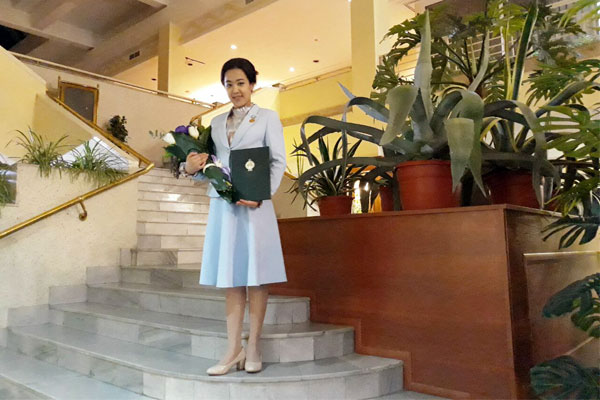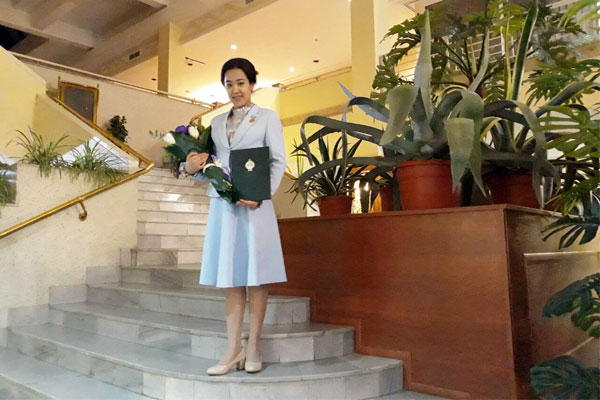 It is a glory to speak about one of the great women, beloved poetess of Uzbek nation, famous public figure, People's Poetess Zulfiya Isroilova. We can express full approval for her role in the literature and philosophy of not only Uzbek nation, but also the literature of Eastern countries.
It is being paid high tribute by our nation and government to the services she rendered to the development of aesthetic and spiritual outlook of Eastern girls and the life of famous public figure Zulfiya Isroilova and her rich heritage.
According to the Presidential Decree on "Rewarding the laureates of "Zulfiya" State Award" signed by our President Shavkat Mirziyoev on March 7, 2018 talented girls from the Republic of Karakalpakstan, viloyats and Tashkent city were awarded with this for their excellent behavior, uncommon talents, organizing skills, achievements in education and special achievements in the spheres of science, literature, culture, art, sport, and social activities. 
The members of Andijan State university are very happy to have the first year student of the faculty of Physical Training Ahmedova Dilrabo among them.
In the ceremony organized in the exhibition complex of "O'zekspomarkaz" devoted to the International Women's Day, The President of the Republic of Uzbekistan Shavkat Mirziyoev gave diplomas and medals to the 28 laureates of "Zulfiya" State Award.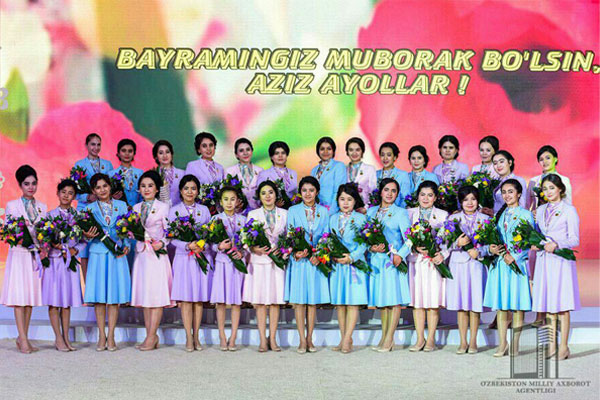 Dilrabo has been training since she was 12 with synchronic swimming with her trainer N.S.Mamarazakova.  
She has already won a lot of Republic and international awards. As well as, she took the first place in Uzbekistan Chempionship held in Andijan, the first place in the international competition "MERMAID" in Tashkent, the third place in Malaysian Open Championship, the second place in the International competition in Kazakstan and the first place in the Uzbekistan Open Championship.
She is eager to be interested in sport, educated and organisator. She has been learning English now. She loves the Art.
Dilrabo who has got an honorable award of our Motherland has now much responsibilities. 
We hope that she never forgets this and will be always ready to defend try hard to esteem her Motherland.
Umidaрon AHMEDOVA, Sevara FOZILJONOVA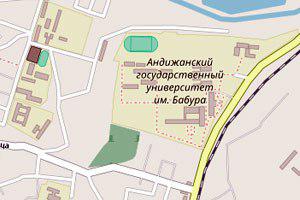 OUR ADDRESS
129 st.Universitet, Andijan city, Republic of Uzbekistan, 170100,
Email:
agsu_info@edu.uz
Telephone/Fax:
0 (374) 223 88 30
Helpline:
0 (374) 223 88 14How to get there: Taxi in direction 75
MINISTRY OF HIGHER AND SECONDARY SPECIALIZED EDUCATION MHSSE
ANDIJAN STATE UNIVERSITY ASU
Using any kind of information from the site is allowed on condition that putting reference of our site. It is necessary to put free and open references while copying internet information. References must be put no matter our information is partially or completely used. Authors are responsible for the information published in the site.
© Andijan state university, 2004-2022. All rights reserved.
&nbsp <!— FINISH WWW.UZ TOP-RATING —>