THE FORUM WAS HELD IN A HIGH LEVEL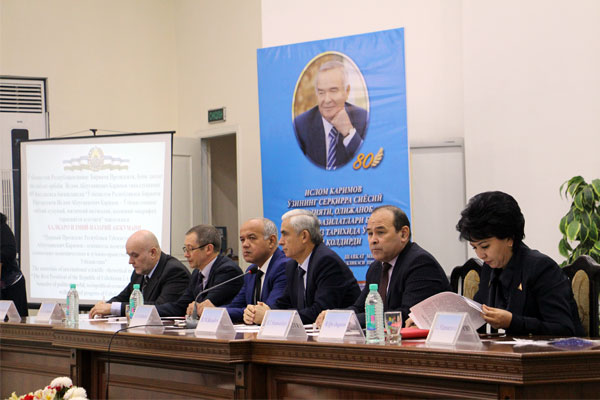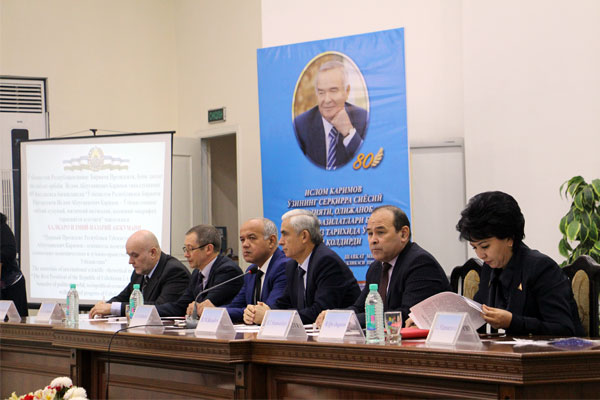 International scientific forum under the topic "The First President of Republic of Uzbekistan Islam Abdughaniyevich Karimov is the founder of political-legal, social-economic, moral and spiritual progress" at conference hall of Andijan state university.
This forum was organized by the faculties of Law, Morality and the faculty of National ideology, principles of spirituality and the education of rights in honour of the great statesman Islam Karimov's 80-year anniversary of birth.
There were many professors, scientific workers, masters of science and students of several influential universities of Uzbekistan and Russian Federation and representatives of mass media.
The rector of the university, professor A.S.Yuldashev started the forum with the introductory speech.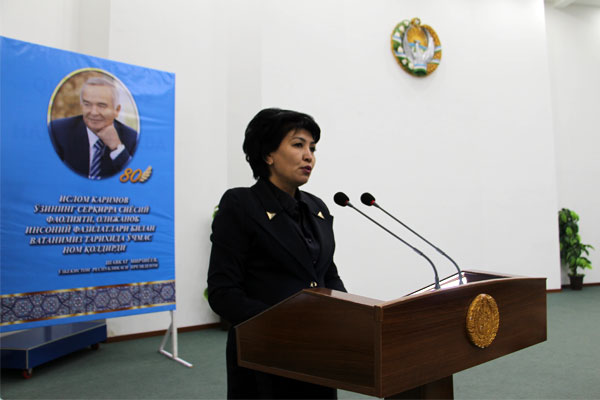 From The Russian Oil and Gas University named after I.M.Gubkin, Tashkent branch, professor Gulnora Mansurova, The main specialist of the morality and education centre of Republic section of scientific-expert investigation Munira Qahhorova "Islam Karimov and a peaceful politics of Uzbekistan" , the lecturer of Tashkent state juridical university, faculty of "Public education subjects" Rahmon Qo'chqarov "Restored Nation" , the Leader of morality and education centre of Republic section of Andijan branch Abbosbek Isroilov "I.Karimov – the founder of the independence of Uzbekistan", the professor of ASU Rustambek Shamsutdinov "About new glance at history of Uzbekistan by I.Karimov", the head of the faculty of the faculty of National ideology, principles of spirituality and the education of rights T.Madumarov "The description of youth in the books of President" attended with own topics that mentioned above in conference.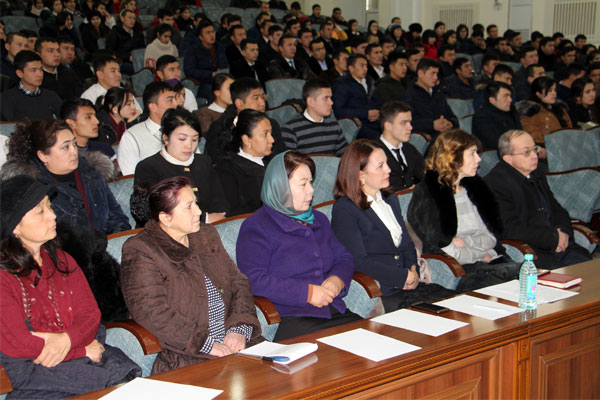 The speakers gave their own opinions about the first President, his political activity, including creative attempts on the path to improve the youth mentality and the prosperity of society and nation.
The important aspect of scientific-practical forum, said T.Madumarov, - we can see foreign colleagues in it. And it shows that international relationship according to scientific fields and partnership with foreign countries is durable and long-lasting.
All questions in which given in this forum found its own respond by experts.
The forum rich in energetic discussions, debates was impressed by participants and helped to develop the outlook and knowledge of students.
Elmurod ABDULLAYEV
Staff member of scientific-research and academic teachers' personnel department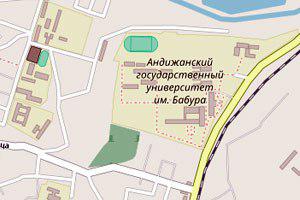 OUR ADDRESS
129 st.Universitet, Andijan city, Republic of Uzbekistan, 170100,
Email:
agsu_info@edu.uz
Telephone/Fax:
0 (374) 223 88 30
Helpline:
0 (374) 223 88 14How to get there: Taxi in direction 75
MINISTRY OF HIGHER AND SECONDARY SPECIALIZED EDUCATION MHSSE
ANDIJAN STATE UNIVERSITY ASU
Using any kind of information from the site is allowed on condition that putting reference of our site. It is necessary to put free and open references while copying internet information. References must be put no matter our information is partially or completely used. Authors are responsible for the information published in the site.
© Andijan state university, 2004-2022. All rights reserved.
&nbsp <!— FINISH WWW.UZ TOP-RATING —>