GOOD WILL SAVE THE WORLD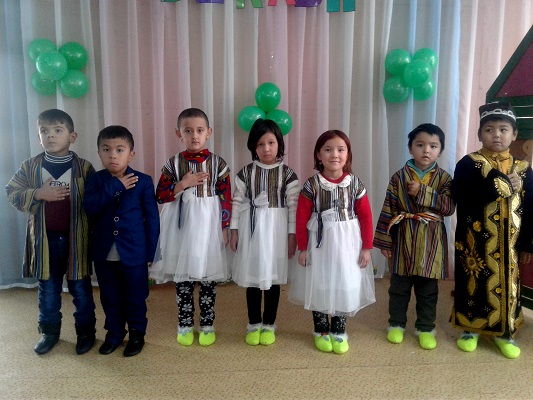 In this life, many people who need someones assistance. These are disabled people, that is, people with disabilities. They have their own views on the world, they see it in their paints, in their own color. But, despite their restrictions, many of the bottom are trying to be a useful society. We do not have to leave for the society, and vice versa, our debt-to involve them in public events so that they feel someone needed. We, sensible people, should help them find their restrictions, many of the bottom are trying to be a useful society, awaken in their heart love, hope and faith in yourself, interest in life.
To this end, students of the pedagogical of pre-school education 106,102 groups under the leadership of teacher of the "Ibn Sino" line center at the ASU visited the specialized preschool-53. There got education of children with deviations of speech and hearing. They warmly met us, were very pleased with our visit. For the pupils of the institution, students of 106 groups demonstrated performances, played them with various games. Winners were awarded prizes, and children were given gifts.
They eyes of the children was visible joy and gratitude. This is a meeting, I hope they deliberated their great pleasure. The leadership expressed great gratitude to the participants and organizers of the event.
Omonboeva Mukhlisa
1 st year student of the Faculty of Pedagogy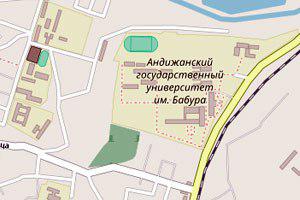 OUR ADDRESS
129 st.Universitet, Andijan city, Republic of Uzbekistan, 170100,
Email:
agsu_info@edu.uz
Telephone/Fax:
0 (374) 223 88 30
Helpline:
0 (374) 223 88 14How to get there: Taxi in direction 75
MINISTRY OF HIGHER AND SECONDARY SPECIALIZED EDUCATION MHSSE
ANDIJAN STATE UNIVERSITY ASU
Using any kind of information from the site is allowed on condition that putting reference of our site. It is necessary to put free and open references while copying internet information. References must be put no matter our information is partially or completely used. Authors are responsible for the information published in the site.
© Andijan state university, 2004-2022. All rights reserved.
&nbsp <!— FINISH WWW.UZ TOP-RATING —>