THE VISIT OF EXPERTS FROM OSH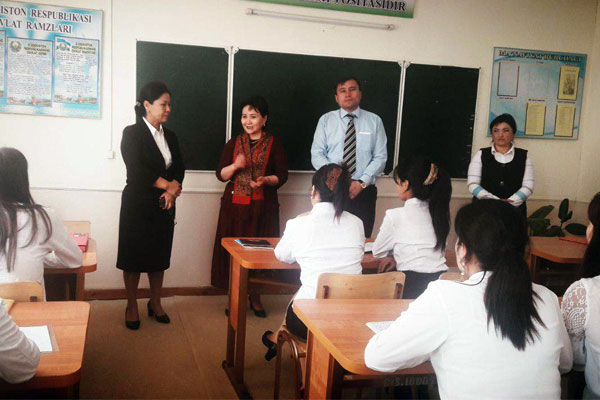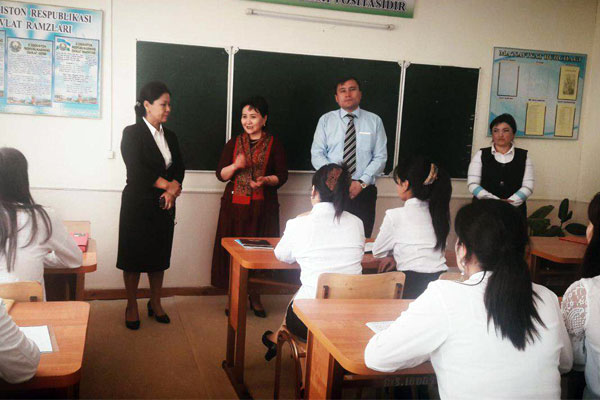 According to the law of the president of the Republic of Uzbekistan, the law on improving the high education the experts of Osh university who are qualified in primary education visited the faculty pedagogy of Andijan State University.  Guests are welcomed by the dean of pedagogy faculty Charosxon Shokirova.
The purpose of the visit is to cooperate in high education, to bring foreign experience to the curriculum, especially, to improve promising and analytical personnel's work duration and to regulate the process of improving their qualification. Guests conversed with the students, especially who study in primary education monitored the lecture and practical lessons. The member of the neighbor nation Minobar Shayimkulova conducted a lesson under the topic. The method of teaching pedagogy in primary classes to the students of BTSTI. In addition, they looked of  BMTM. They were astonished that spiritual lessons are conducted I high education. They were excited that students are brought up in a practice way and grow up great personnel. They bragged about our opportunities for students and especially about a rigid discipline and everybody follows it yard and rooms  are very clean , they emphasized the quality of lesson.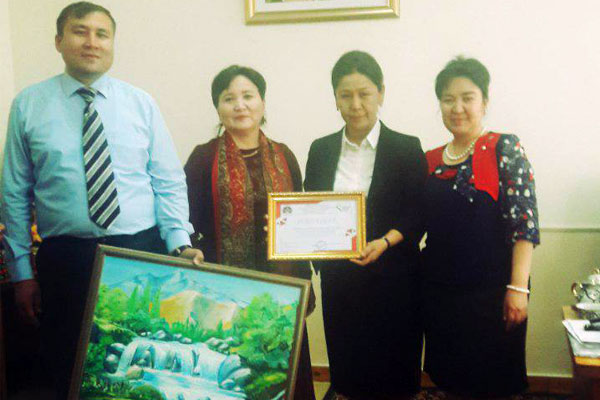 The leader of the pedagogy faculty had a deal that BMTM while cooperate with Osh university's experts in the future.
At the end of the meaning the picture that describes Andijan's nature and letter of gratitude were given to the guests as a souvenir. This meeting had a warms memory host's  in both guests and hearts.
Diloramoy ISMOILOVA
Student of the faculty of Pedagogics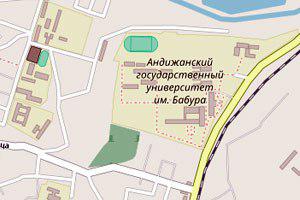 OUR ADDRESS
129 st.Universitet, Andijan city, Republic of Uzbekistan, 170100,
Email:
agsu_info@edu.uz
Telephone/Fax:
0 (374) 223 88 30
Helpline:
0 (374) 223 88 14How to get there: Taxi in direction 75
MINISTRY OF HIGHER EDUCATION, SCIENCE AND INNOVATIONS OF THE REPUBLIC OF UZBEKISTAN
ANDIJAN STATE UNIVERSITY
Using any kind of information from the site is allowed on condition that putting reference of our site. It is necessary to put free and open references while copying internet information. References must be put no matter our information is partially or completely used. Authors are responsible for the information published in the site.
© Andijan state university, 2004-2023. All rights reserved.
&nbsp <!— FINISH WWW.UZ TOP-RATING —>