AT MUHAMMAD YUSUF SCHOOL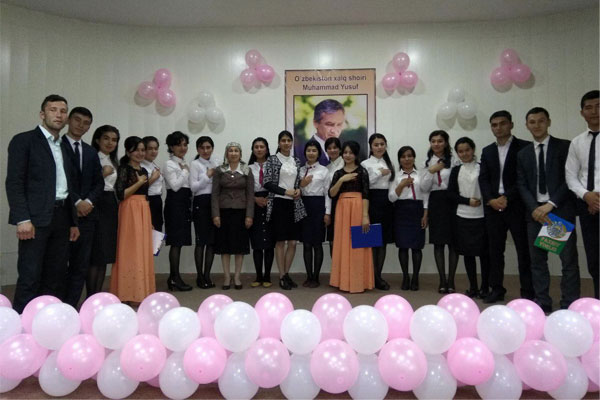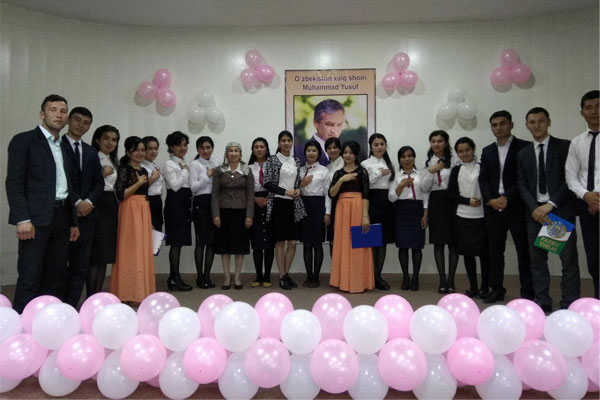 Owing to the 64 anniversary of Muhammad Yusuf in places literary parties, doings and contests are being held. One of those events was held at the school of Muhammad Yusuf which was newly built in Andijan.
The events were organized by the penal of skillful and active students of the pedagogical faculty of ASU. The deserved praise of the spectators by performing spectacles and video about the life and works of Muhammad Yusuf. In this literary party the publisher of "Andijan yoshlari" magazine M. Saidxonov, journalist Odiljon Karimov, the boss of the region press department Abdug`ulom Sultonov, an assistant professor of Uzbek chair of ASU Dildoraxon  Abdullayeva. Junior students of the pedagogical faculty Diloromxon Ismanova participated with their lecture about the life and creative works of Muhammad Yusuf.
Representatives from other regions visited the event to especially, literature teachers and talented pupils of school named  A. Oripov  in Kashkadaryo showed how they were keen on the creative works of the poet. The event organizers Surmaxon Ismoilova, leader of the Faculty Youth Union Ilhomjon Boltaboyev and the students of pedagogical faculty awarded with certificates. At the end of the event talented pupils of the school named Muhammad Yusuf read hi poems fluently and expressively in English and Russian. An album and an old newspaper with the poet's autograph were given to the museum of school by M. Saidxonov, leader of period and youth project. School children were presented with books.
Diloromoy ISMANOVA
Student of the faculty of Pedagogics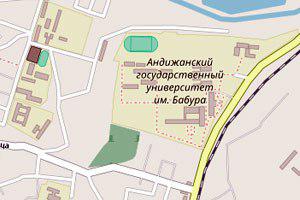 OUR ADDRESS
129 st.Universitet, Andijan city, Republic of Uzbekistan, 170100,
Email:
agsu_info@edu.uz
Telephone/Fax:
0 (374) 223 88 30
Helpline:
0 (374) 223 88 14How to get there: Taxi in direction 75
MINISTRY OF HIGHER AND SECONDARY SPECIALIZED EDUCATION MHSSE
ANDIJAN STATE UNIVERSITY ASU
Using any kind of information from the site is allowed on condition that putting reference of our site. It is necessary to put free and open references while copying internet information. References must be put no matter our information is partially or completely used. Authors are responsible for the information published in the site.
© Andijan state university, 2004-2022. All rights reserved.
&nbsp <!— FINISH WWW.UZ TOP-RATING —>