PLANS FOR TOMORROW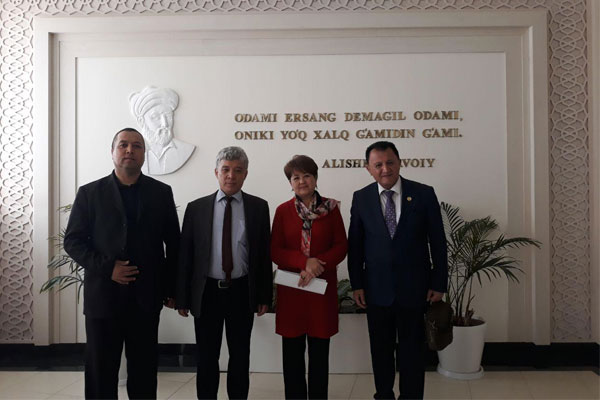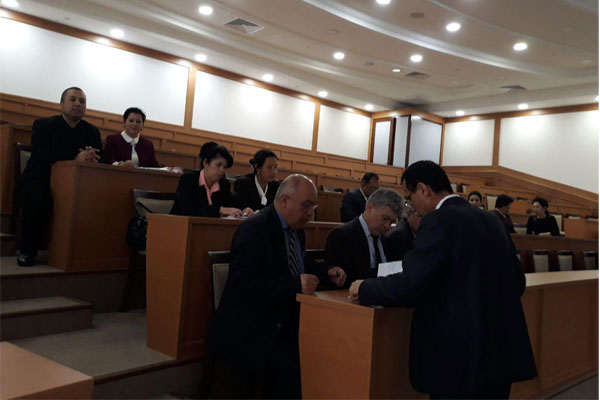 Recently a lot of reforms and different scientific seminars are being held in Higher Educational establishments. As a logical continuation of these events the scientific seminar program organized in Tashkent State University of Uzbek language and Literature named after Alisher Novoiy on the 30-31 of March, 2018.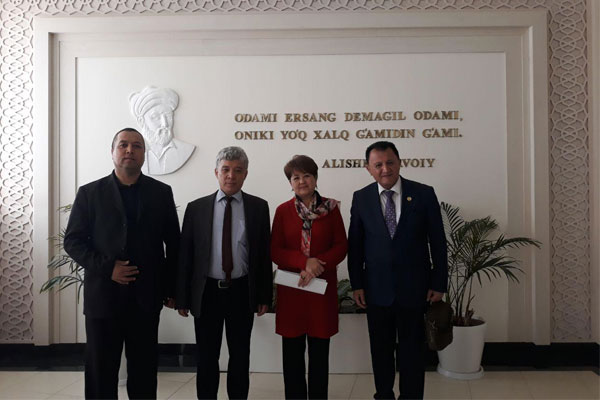 Chairmen of the departments and others from different Higher educational establishments took part in this program. As well as in this measure the chairman of the department of Uzbek literature, docent Halim Karim, chairman of the department of Uzbek linguistics, professor Diloro Nabiyeva and PhD Zakirjan Mamajanov also took part from Andijan State University.
Rector of Tashkent State university of Uzbek language and literature, professor Shuhrat Sirojiddinov opened the meeting with his opening speech. During the conference different topics, as well as today and tomorrow of Uzbek language and literature, organization of educational-upbringing process in higher educational establishments, analysis, problems and suggestions were discussed.
Therefore, participants from different organizations made speeches and suggested some opinions on giving much attention to the problems, and talked about merits and demerits in this sphere.
Sakhibahan URINOVA
Mass media leader of the faculty of Philology, University union of Youth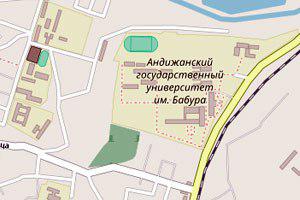 OUR ADDRESS
129 st.Universitet, Andijan city, Republic of Uzbekistan, 170100,
Email:
agsu_info@edu.uz
Telephone/Fax:
0 (374) 223 88 30
Helpline:
0 (374) 223 88 14How to get there: Taxi in direction 75
MINISTRY OF HIGHER AND SECONDARY SPECIALIZED EDUCATION MHSSE
ANDIJAN STATE UNIVERSITY ASU
Using any kind of information from the site is allowed on condition that putting reference of our site. It is necessary to put free and open references while copying internet information. References must be put no matter our information is partially or completely used. Authors are responsible for the information published in the site.
© Andijan state university, 2004-2022. All rights reserved.
&nbsp <!— FINISH WWW.UZ TOP-RATING —>