YOU ARE PRAISED, MY ANTHEM!
Today, December 10 is the day when the national anthem of Uzbekistan, that gives pride and excitement, inspiration and energy to the hearts, was adopted. On this occasion, all the first lessons at our university began with our anthem. After that, a series of events, contests and conversations were organized.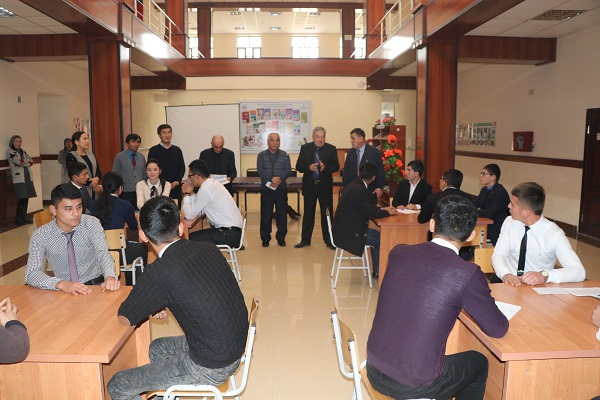 In particular, quiz called "Do we know our anthem?" was held at the university's information resource center at the initiative of the faculty of history . The quiz was opened by the regional Writers' Union Orifjon Meliev. In his speech, he said that along with our flag, our anthem is the main symbol of our state that forms opinions in the country and in the international arena, and that we should treat with respect. After that, Hakim Sattori, a member of the Writers' Union of Uzbekistan, and Abdurashid Azim, a member of the Writers' Union of Uzbekistan, shared their views on the history of our national anthem, its role in life, and their opinions that have incomparable place in forming national pride and spirit.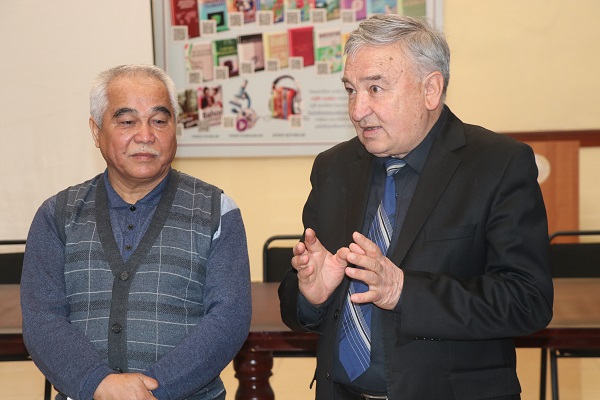 In the main part of the program, 4 teams from the faculty of history participated in a quiz on the anthem legislation and its importance. During the interesting and useful discussion, the students of the 102 group of history education were awarded with books and diplomas by the organizers.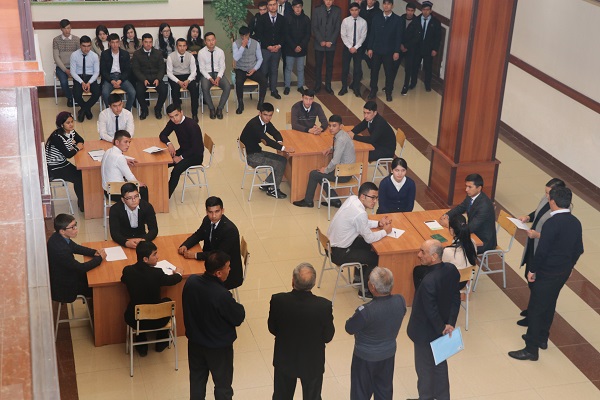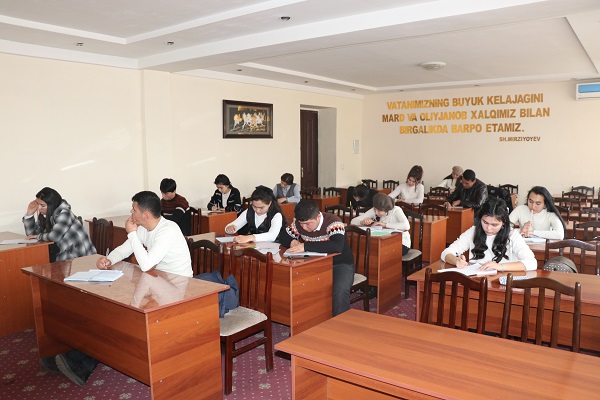 There was also a competition of essays on the topic: "You are praised, my anthem!" The competition was attended by 20 students, two of whom were selected from all faculties of the university. For 60 minutes, participants presented their piece of artwork to the jury using their artistic skills. According to the final results, the winner of the essay competition was Bakhriddinova Shahnozakhon, who used the most creative approach to the topic, from group 104 the faculty of philology. The second place was taken by Muhammadgofurova Khamidakhon, the student of group 109 OMCAI of the faculty of history . The 3rd place was taken by Rasulova Mukarramoy, the student of group 302 the faculty of arts, the direction of FAEG.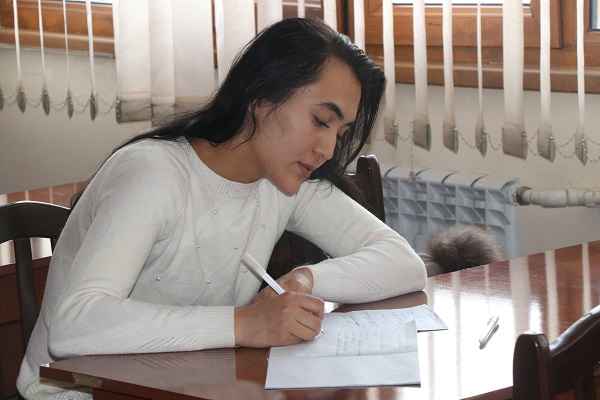 These events and competitions will undoubtedly increase the respect and esteem of our students for our anthem.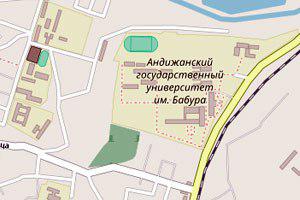 OUR ADDRESS
129 st.Universitet, Andijan city, Republic of Uzbekistan, 170100,
Email:
agsu_info@edu.uz
Telephone/Fax:
0 (374) 223 88 30
Helpline:
0 (374) 223 88 14How to get there: Taxi in direction 75
MINISTRY OF HIGHER AND SECONDARY SPECIALIZED EDUCATION MHSSE
ANDIJAN STATE UNIVERSITY ASU
Using any kind of information from the site is allowed on condition that putting reference of our site. It is necessary to put free and open references while copying internet information. References must be put no matter our information is partially or completely used. Authors are responsible for the information published in the site.
© Andijan state university, 2004-2022. All rights reserved.
&nbsp <!— FINISH WWW.UZ TOP-RATING —>