PROFESSOR OF TEXAS TECHNOLOGY UNIVERSITY OF THE USA IS TEACHING THE STUDENTS OF OUR UNIVERSITY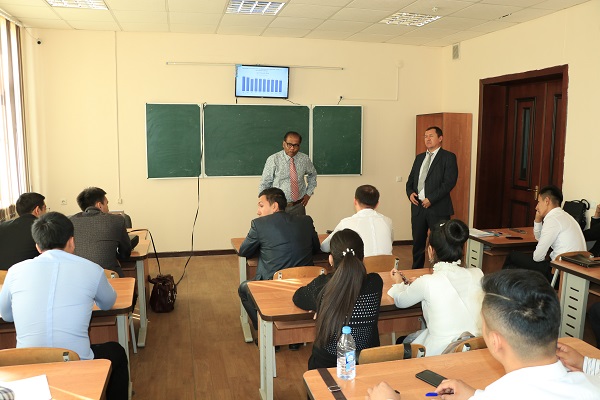 Professor of Texas Tech University Raviprokash Govandrov Dani is teaching 2nd year students of the Faculty of Labor Economics and Sociology at Andijan State University.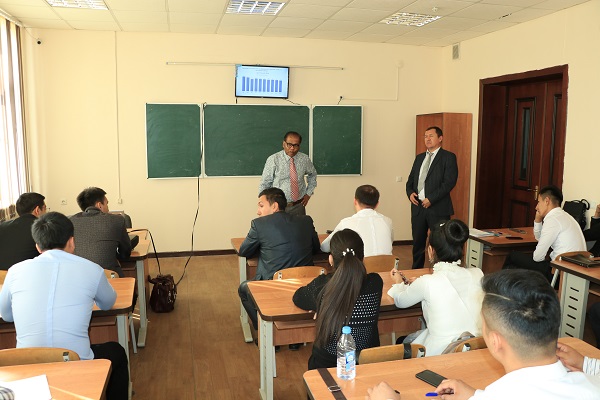 In recent years systematic work on attraction of the leading scientists and professors from leading foreign higher educational institutions, exchange of experience with them, cooperation in the field of science is conducted in the educational process of Andijan State University. Professor Raviprokash Govandrov Dani was invited to the University as part of the collaboration of the Department of Economics with the University of Texas Technology. The foreign professor is planning to teach a course on Management for 2nd year students of Labor Economics and Sociology and complete a full 20 hour lecture on this subject.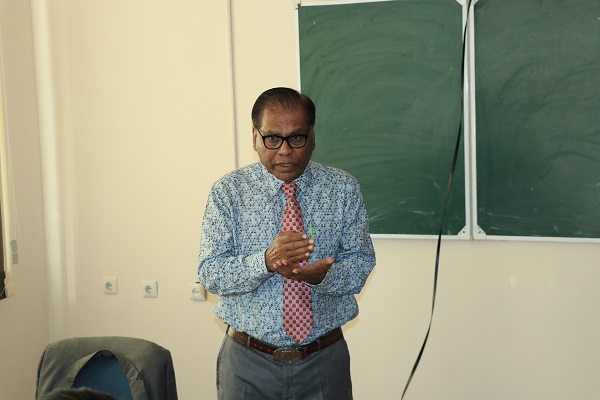 Professor Raviprokash Dani is explaining the lesson with the latest innovations in management, modern theories, and important categories of science based on modern pedagogical technologies. The classes are conducted in Russian and English, in an interactive, fun and engaging way with students.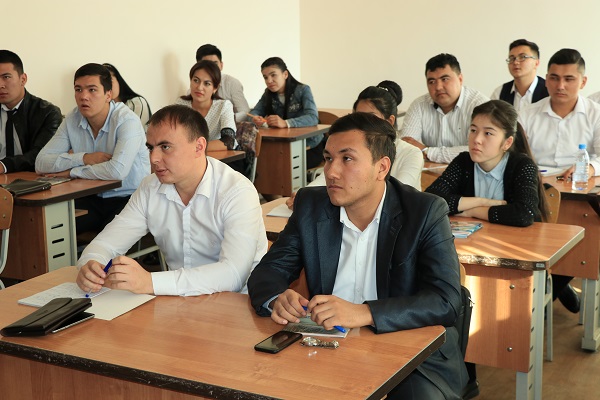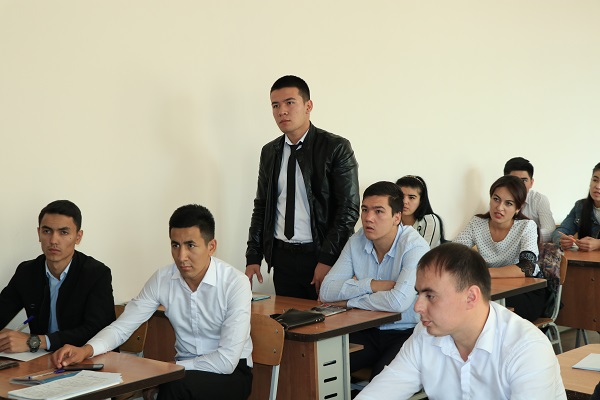 Musaev Eldiyor commented on the lessons: "These organized lessons help us to broaden our knowledge and outlook, provide advice and skills in our chosen field, and focus on what we need to succeed in business and entrepreneurship, to find answers to our questions. Specifically,topics like Digital Economy, Brand Image, Marketing and Advertising, Silicon Valley have been very clear and helpful to us. I liked how each of these topics could be compared with daily examples comparing economic systems in the US, Uzbekistan, and India. The conduction of the lessons by experienced foreign professors will help us gain world-class knowledge. "
Abdurashidova Sanobar
Correspondent www.adu.uz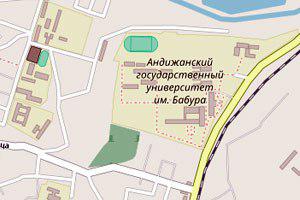 OUR ADDRESS
129 st.Universitet, Andijan city, Republic of Uzbekistan, 170100,
Email:
agsu_info@edu.uz
Telephone/Fax:
0 (374) 223 88 30
Helpline:
0 (374) 223 88 14How to get there: Taxi in direction 75
MINISTRY OF HIGHER EDUCATION, SCIENCE AND INNOVATIONS OF THE REPUBLIC OF UZBEKISTAN
ANDIJAN STATE UNIVERSITY
Using any kind of information from the site is allowed on condition that putting reference of our site. It is necessary to put free and open references while copying internet information. References must be put no matter our information is partially or completely used. Authors are responsible for the information published in the site.
© Andijan state university, 2004-2023. All rights reserved.
&nbsp <!— FINISH WWW.UZ TOP-RATING —>