A COMPETITION "A YOUNG READER"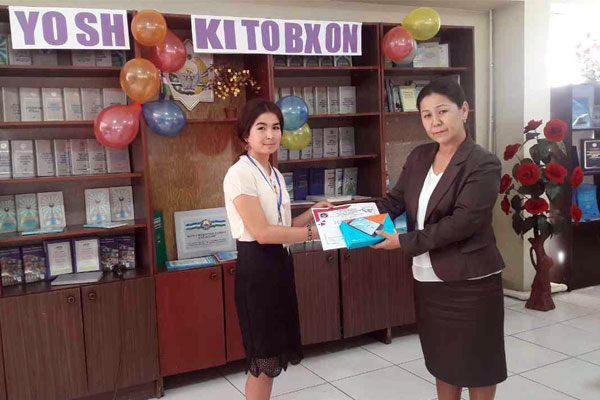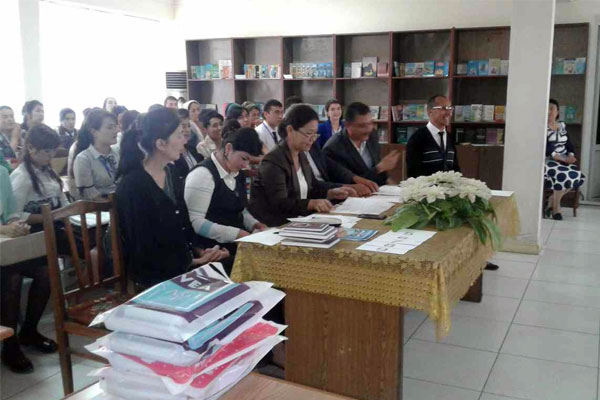 A competition was held at Andijan State University, faculty of Pedagogics in order to implement the Presidential decree on development of the system of distributing and printing books, to form a commission on developing the level of reading books and the degree of readers' culture and its propaganda. Dean of the faculty Charosxon Shokirova welcomed all the participants before the beginning of the competition and talked about the importance of reading books. Then the competition began. Students examined their knowledge according to the following 3 tasks:
Giving extracts from literary books and finding the name of books;
Finding the author and retelling the brief meaning of the book;
Telling poems of the poets in the given list.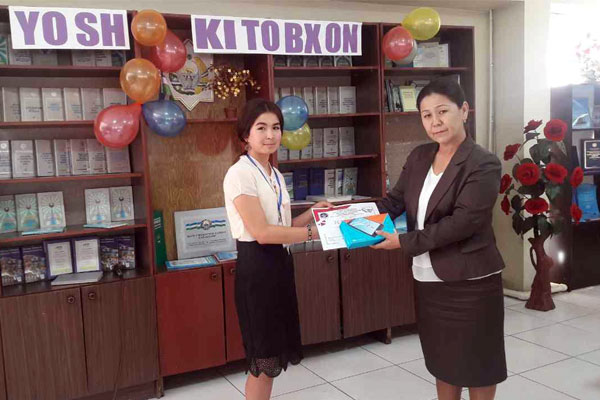 Judges: dean of the faculty of Pedagogics CH.Shakirova, deputy dean of the faculty on spiritual-educational affairs Q.Nuriddinov, senior teacher of the department BMTM T.Ganiev, I.Ubaydullaev, assistant of the department G.Teshaboeva, Methodist of Information Resource Center named after Z.M.Bobur Sh.Shokirova.
The organization of the competition was the idea of the student of the faculty Holmirzayeva Mohlaroyim and the leader of the Union of Youth of the faculty Ilhomjon Boltaboyev was one of the active participants.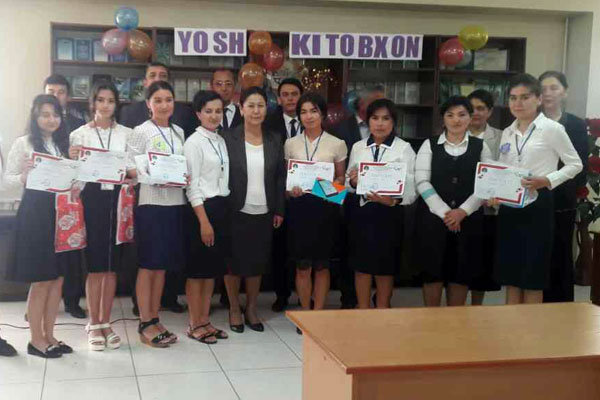 Teshaboeva Madina, 2nd  year student of the major BTSTI took the 1st place as a young reader and awarded by the dean of the faculty of Pedagogics CH.Shakirova with modern tablet.
Akbarova Jamilaxon, student of the group 301, BTSTI took the 2nd place. Kamoldinova Xusnidaxon student of the group 301, BTSTI took the 3rd place they were awarded with the set of books and certificates of honour. This measure motivated other students to participate in such ceremonies in the future.
Diloromoy ISMANOVA
Student of the faculty of Pedagogics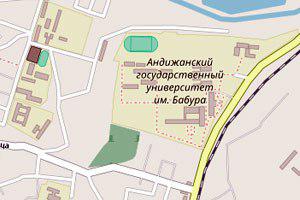 OUR ADDRESS
129 st.Universitet, Andijan city, Republic of Uzbekistan, 170100,
Email:
agsu_info@edu.uz
Telephone/Fax:
0 (374) 223 88 30
Helpline:
0 (374) 223 88 14How to get there: Taxi in direction 75
MINISTRY OF HIGHER EDUCATION, SCIENCE AND INNOVATIONS OF THE REPUBLIC OF UZBEKISTAN
ANDIJAN STATE UNIVERSITY
Using any kind of information from the site is allowed on condition that putting reference of our site. It is necessary to put free and open references while copying internet information. References must be put no matter our information is partially or completely used. Authors are responsible for the information published in the site.
© Andijan state university, 2004-2023. All rights reserved.
&nbsp <!— FINISH WWW.UZ TOP-RATING —>