HOLIDAY MEASURE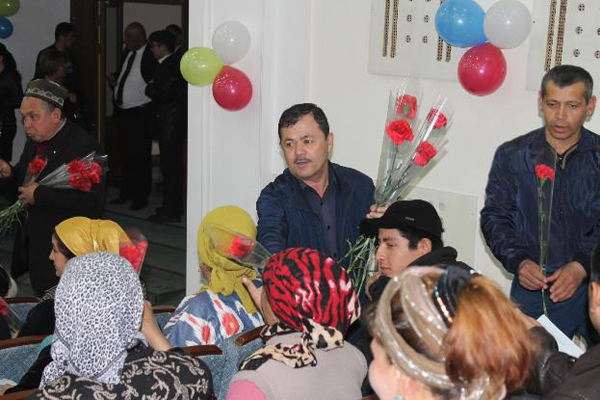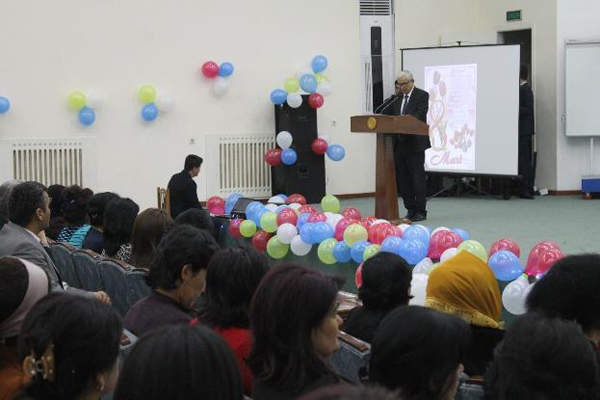 It was held a measure in the conference hall of the university on the 8th of March devoted to the International Women's Day. All women teachers, girl students and workers of the university took part in this measure.
University rector A.Yuldashev congratulated all of them with the first holiday of spring. All deans, deputy deans and fraternity of the university gave flowers and other presents to them for the keepsake.
During the measure boys of the teams of the faculties of Physics and Mathematics and Pedagogics presented their show "Men on the stage", read the poems and sang songs which describe the beauty of women. Andijan city band "Bahor" also took part in the measure. On occasion with the holiday, art exhibition "Marg'ilon adraslari va maxsulotlari" was organized by Margilan handicraftsmen.
Holiday measure made a deep impression on everybody.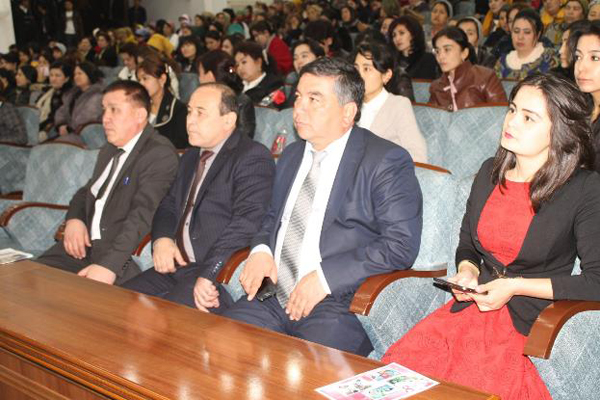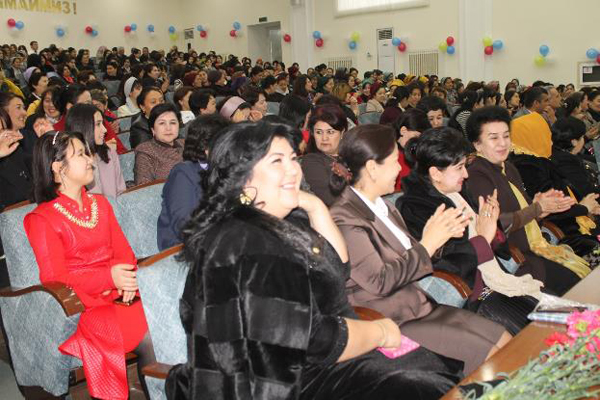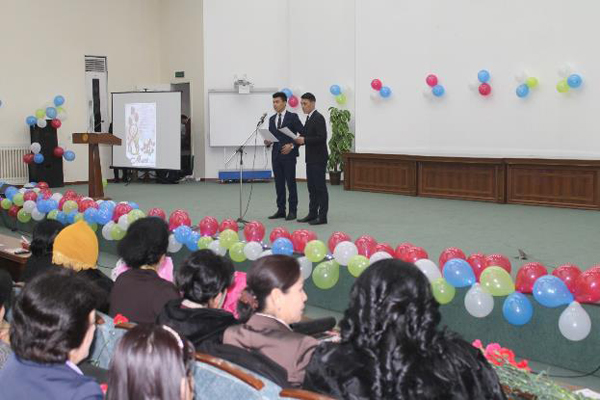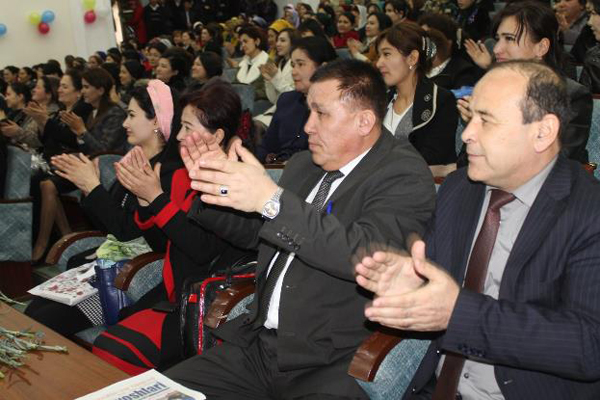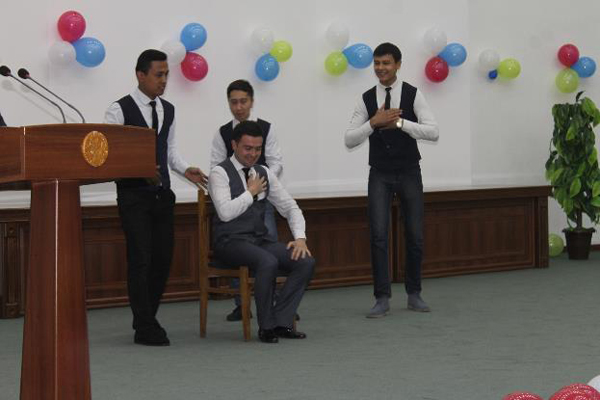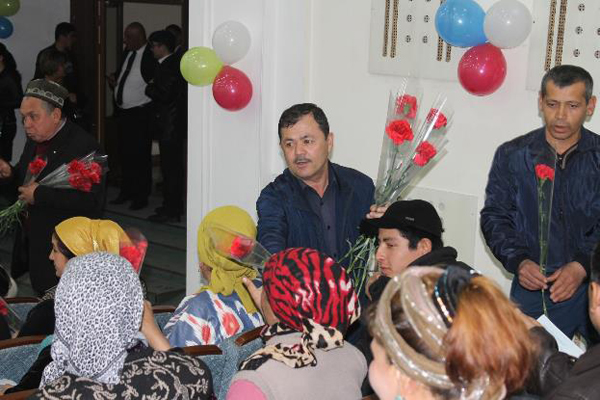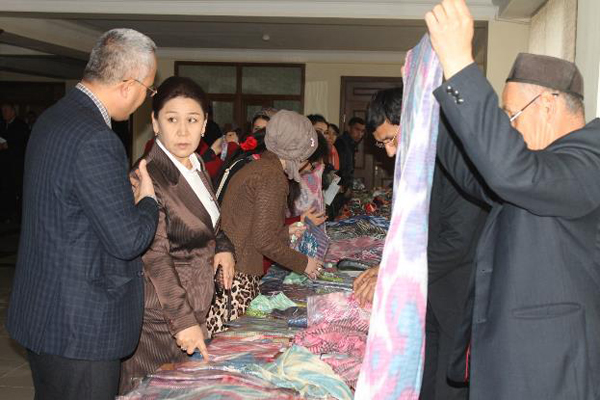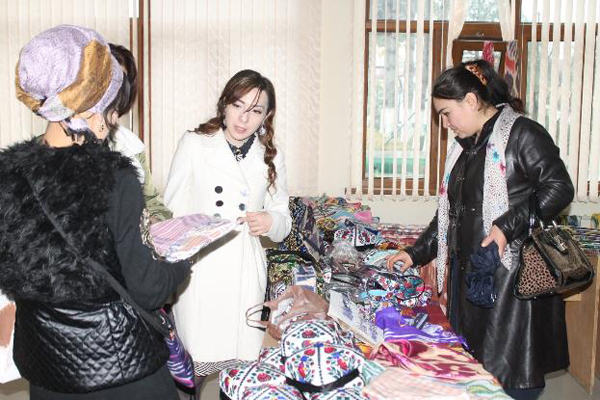 Bahromjon BADALOV
Methodist of the department of Spiritual-aesthetical education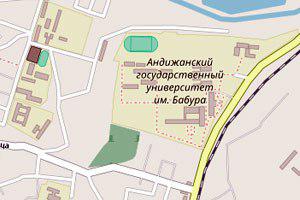 OUR ADDRESS
129 st.Universitet, Andijan city, Republic of Uzbekistan, 170100,
Email:
agsu_info@edu.uz
Telephone/Fax:
0 (374) 223 88 30
Helpline:
0 (374) 223 88 14How to get there: Taxi in direction 75
MINISTRY OF HIGHER AND SECONDARY SPECIALIZED EDUCATION MHSSE
ANDIJAN STATE UNIVERSITY ASU
Using any kind of information from the site is allowed on condition that putting reference of our site. It is necessary to put free and open references while copying internet information. References must be put no matter our information is partially or completely used. Authors are responsible for the information published in the site.
© Andijan state university, 2004-2022. All rights reserved.
&nbsp <!— FINISH WWW.UZ TOP-RATING —>