CLEAR AND ADDRESSED MEASURES HAVE BEEN STATED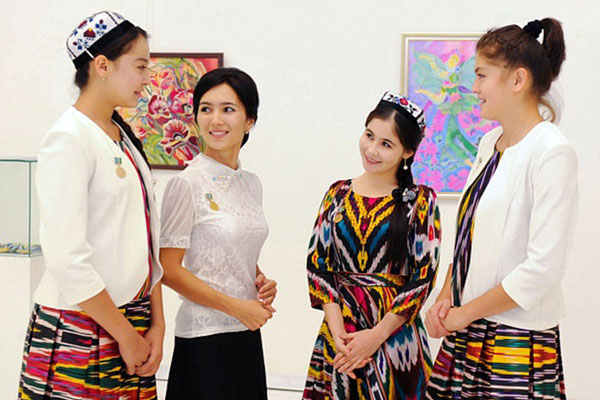 One can see the power of one state in the degree of attention to the women. From ancient times the role of women was considered as high, and nowadays this attention and recognition is increasing day by day. 
A large number of works have been conducting for to increase their social and political activity in our society, to create conditions for the women to show themselves off in different branches, to absolute support of mothers and children, to corroborate the Family Institution.
The Presidential Decree adopted on the 2nd of February of this year "On complete development measures of the activity of Family Institution and supporting the women" strengthens the state policy of women in our country.
Public fond for supporting the families and women was established on the basis of this Decree.
Much attention was given to all-round support for women, establish purposeful activities with them, pay attention to strengthening the spiritual-ethical atmosphere and healthcare in the families, define the disabled and women with problems, act individually and support their with work places and pay attention to the private entrepreneurship and handicraft among women in this Decree. 
Besides the Decree says that the productive organization of prophylactic measures of criminality among women, raising their juridical culture and spiritual-ethical values is a responsibility of law-enforcement authorities.
 "Qizlarjon" club under all educational establishments and makhallas was formed and special measures were made in order to raise their spiritual-ethical culture, social and political activities, to give information about the bad consequences of early marriage and the problems of reproductive healthcare.
Order "Sacred woman" was established for women who made big contribution to safety of mothers and children, to the formation of families and their prosperity with their productive socially useful work and was active in the life of the society and state.
This gives extra opportunities to women in Uzbekistan.
Generally speaking, this Decree makes us be more responsible and be very attentive to woman students and teachers, help them to live in satisfaction, support them everything they need while working and studying at the University.
Umidaxon AHMEDOVA, the chairman of the starting women's committee of the university
Sevara FOZILJONOVA, the student of the Faculty of social economics. Laureate of Zulfiya State Award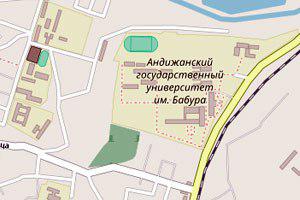 OUR ADDRESS
129 st.Universitet, Andijan city, Republic of Uzbekistan, 170100,
Email:
agsu_info@edu.uz
Telephone/Fax:
0 (374) 223 88 30
Helpline:
0 (374) 223 88 14How to get there: Taxi in direction 75
MINISTRY OF HIGHER AND SECONDARY SPECIALIZED EDUCATION MHSSE
ANDIJAN STATE UNIVERSITY ASU
Using any kind of information from the site is allowed on condition that putting reference of our site. It is necessary to put free and open references while copying internet information. References must be put no matter our information is partially or completely used. Authors are responsible for the information published in the site.
© Andijan state university, 2004-2022. All rights reserved.
&nbsp <!— FINISH WWW.UZ TOP-RATING —>