COOPERATION WORKS IN PRACTICE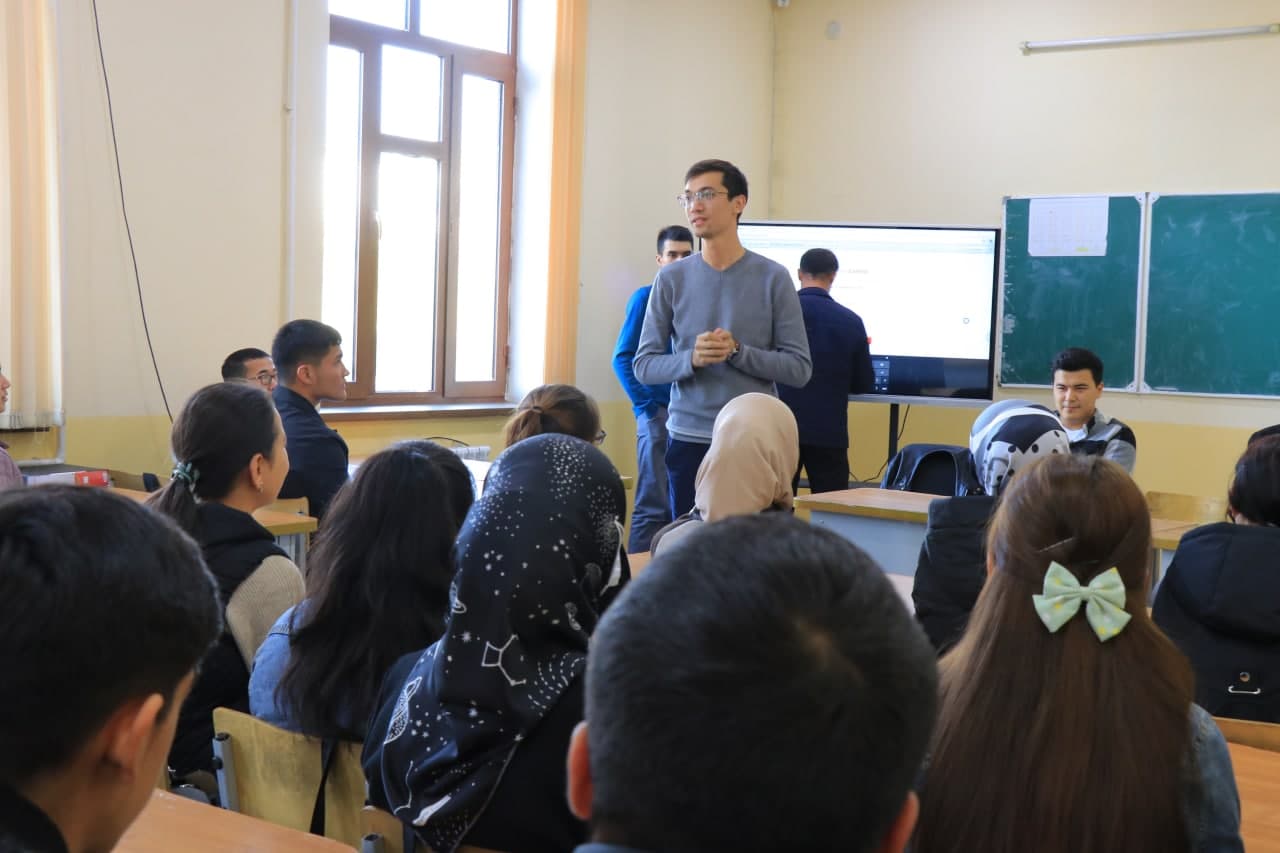 One of the most important tasks today is to train highly qualified personnel who will contribute to the rapid development of the digital economy, meet modern requirements and have the knowledge and skills in advanced technologies in the field of information and communication technologies.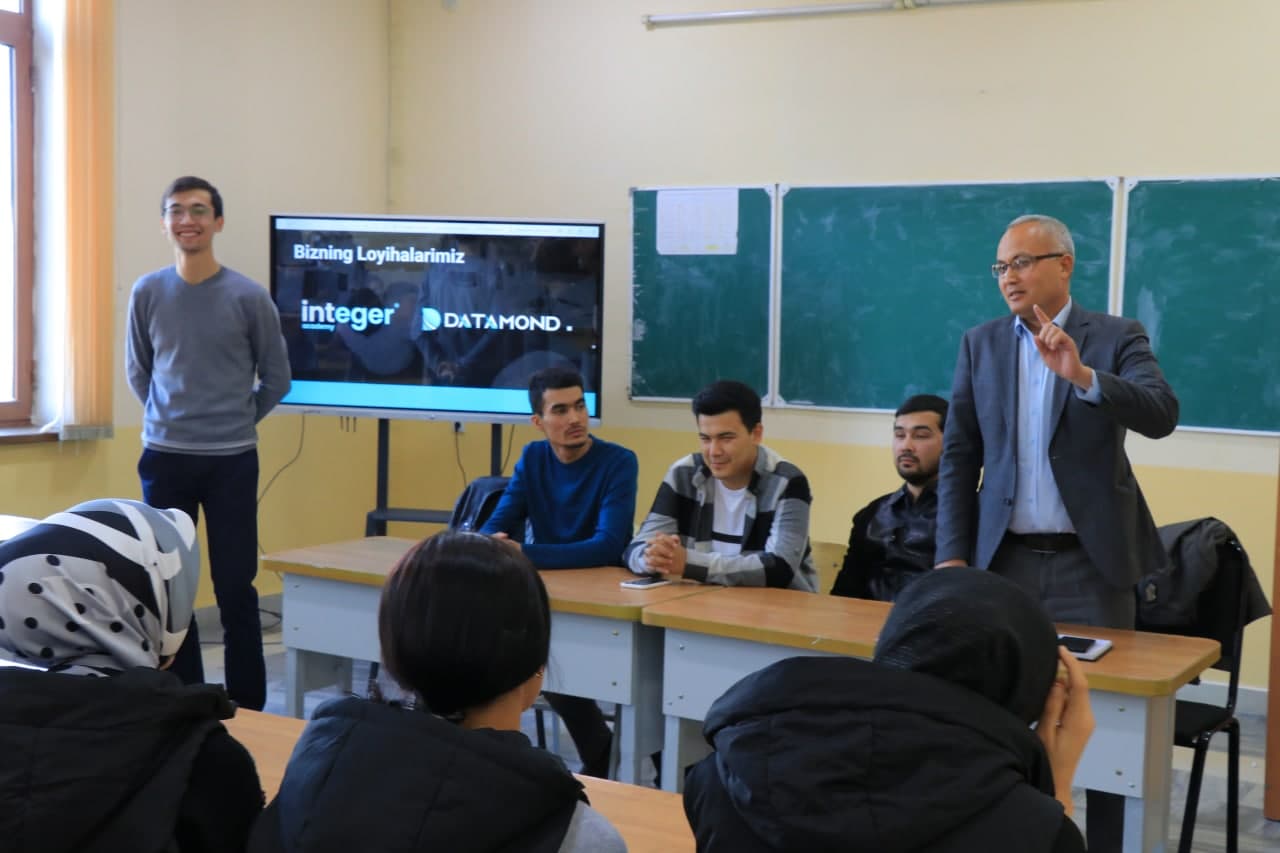 Pursuant to the tasks set by the Resolution of the President of the Republic of Uzbekistan dated October 6, 2020 No. PP-4851 "On measures to further improve the education system in the field of information technology, development of research and their integration with the IT industry" In order to improve the scientific activity of young professionals and students at the Faculty of Physics and Mathematics of Andijan State University, to further improve students 'programming skills, to strengthen students' interest in science and to strengthen cooperation with IT companies, software and digital products Datamond IT programmers Olimjon Gulomov, Murodillo Ismatov, Bahromjon Bozorboyev and Master classes were organized with the participation of Diyorbek Mamadaliev.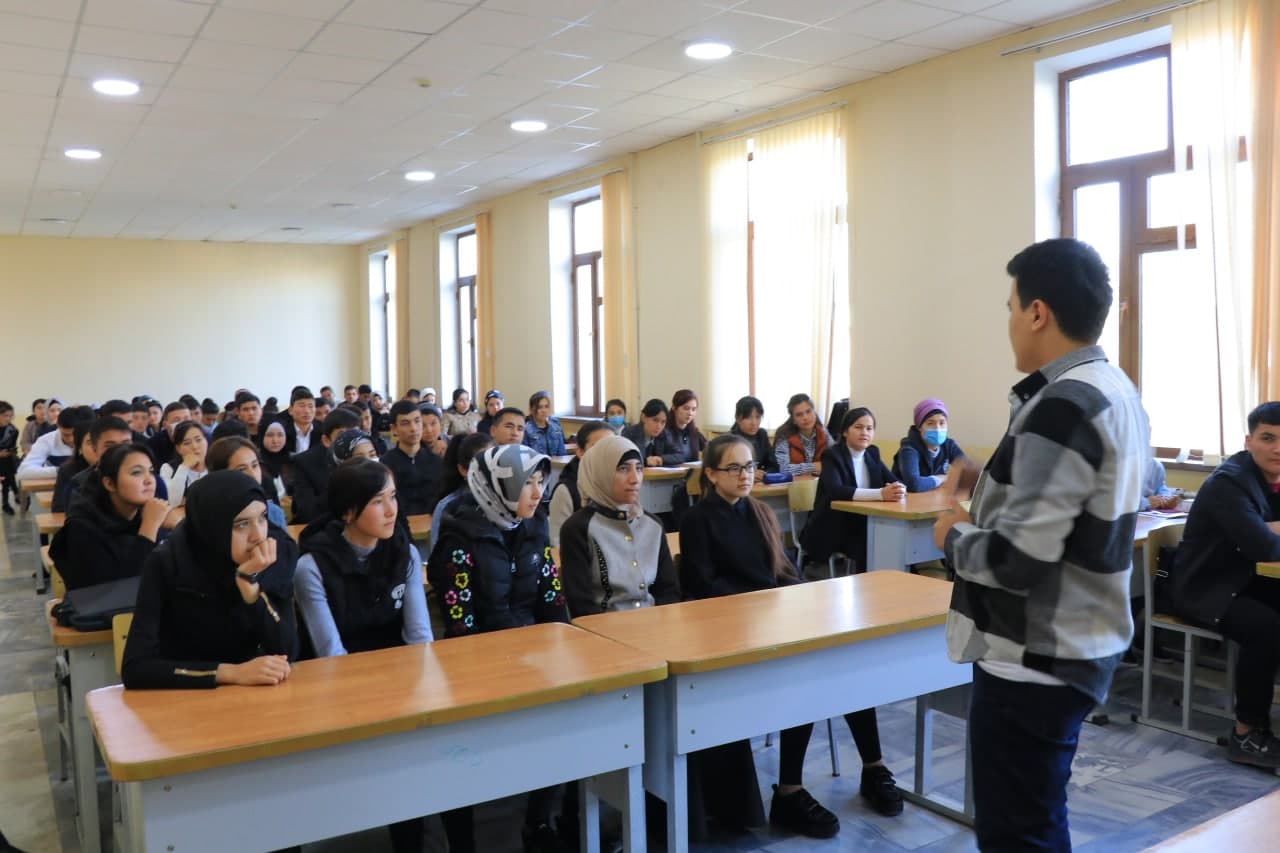 The event was opened by the Vice-Rector for Information Technology M.Makhkamov. He noted that the organization of the training is aimed at organizing the effective use of computer technology and the Internet among the population and youth, as well as their broad involvement in entrepreneurial activities in the field of information technology.
Master classes by programmers were conducted through presentations. The master class made a great impression on the students and participants, the programmers gave detailed answers to the students 'questions. It was emphasized that the master classes of the guests stimulated the students to think anew, to intensify the preparation of their projects, and that such cooperation was beneficial in all respects.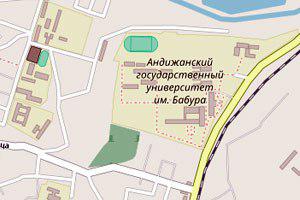 OUR ADDRESS
129 st.Universitet, Andijan city, Republic of Uzbekistan, 170100,
Email:
agsu_info@edu.uz
Telephone/Fax:
0 (374) 223 88 30
Helpline:
0 (374) 223 88 14How to get there: Taxi in direction 75
MINISTRY OF HIGHER AND SECONDARY SPECIALIZED EDUCATION MHSSE
ANDIJAN STATE UNIVERSITY ASU
Using any kind of information from the site is allowed on condition that putting reference of our site. It is necessary to put free and open references while copying internet information. References must be put no matter our information is partially or completely used. Authors are responsible for the information published in the site.
© Andijan state university, 2004-2022. All rights reserved.
&nbsp <!— FINISH WWW.UZ TOP-RATING —>