A PERSON WHO SAVED FREEDOM FROM FIRES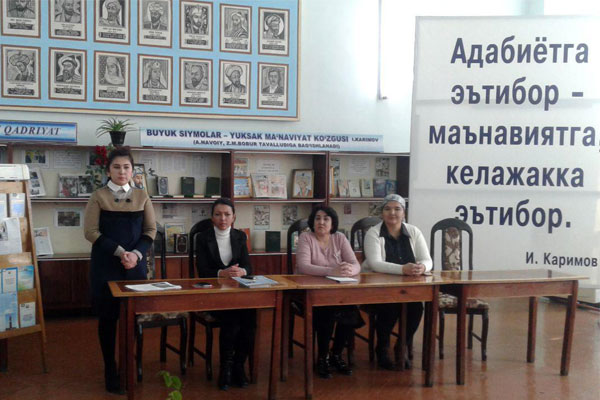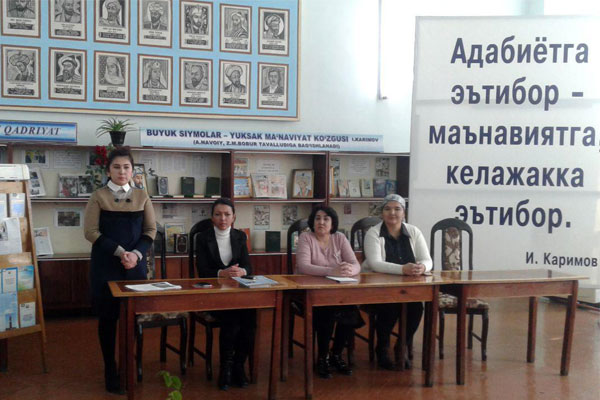 There was a Memorial Day in the library of the Andijan Regional Information Center named after Bobur entitled "A Man Who saved Freedom From Fire". Teachers of the Department of Social Sciences at Andijan State University Shohsanam Usmonova, Hayitkhan Ismoilova, Head of the library Gulnora Ismailova, Deputy Director Nasiba Aznabayeva, Chief librarian of the ILC Muhayyo Ubaydullayeva and staff member of Andijan Medical College,  Odinahon Inomiddinova, the students of the college and students of the Andijan Pedagogical College participated.
Initially, one minute of silence was kept in honor of the memory of the first President of the Republic of Uzbekistan Islam Karimov. Then the event was opened by Muhayyo Abdullaeva, the chief librarian of the library. She thanked all participants of the event for a visit to the place of literacy and the person who has been the hearts of  Uzbek people, dear son of Uzbek nation, the great Politian and statesman has been particularly touched.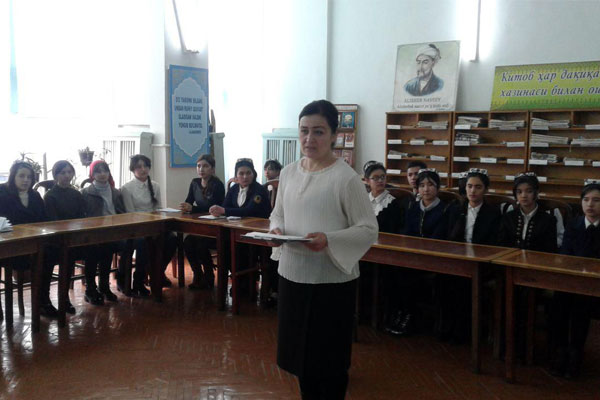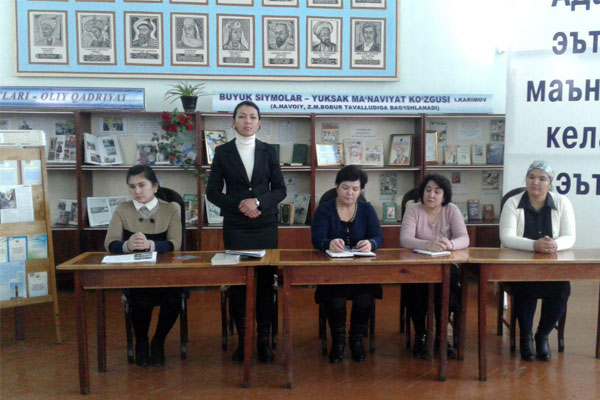 Teachers of the Andijan State University Shokhsanam Usmanova has mentioned about the reforms of making Islam Karimov's memories infinite and Hayitkhan Ismailova mentioned about how the first President of our country has given special attention to youth.
Songs prepared by the student of Andijan Medical College were performed at the event.
At the end of the event, the video about the memory of our First President was presented to the participants and deputy director N.Aznabaeva summarizing the memory of all our young people by reading more and  informing that opening the doors of our library for our young people and all the staff, She informed that she was pleased with our youth.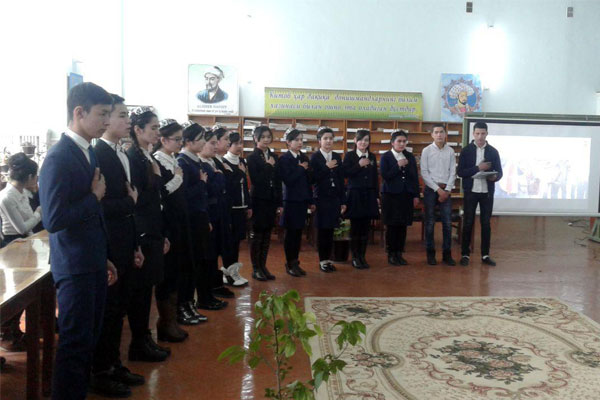 Hayithon ISMOILOVA
Teacher of the department of social sciences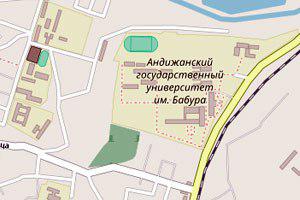 OUR ADDRESS
129 st.Universitet, Andijan city, Republic of Uzbekistan, 170100,
Email:
agsu_info@edu.uz
Telephone/Fax:
0 (374) 223 88 30
Helpline:
0 (374) 223 88 14How to get there: Taxi in direction 75
MINISTRY OF HIGHER AND SECONDARY SPECIALIZED EDUCATION MHSSE
ANDIJAN STATE UNIVERSITY ASU
Using any kind of information from the site is allowed on condition that putting reference of our site. It is necessary to put free and open references while copying internet information. References must be put no matter our information is partially or completely used. Authors are responsible for the information published in the site.
© Andijan state university, 2004-2022. All rights reserved.
&nbsp <!— FINISH WWW.UZ TOP-RATING —>