CREATIVE EXAMS STARTED TO TRANSFER FROM FOREIGN HIGHER EDUCATION TO ANDIZHAN STATE UNIVERSITY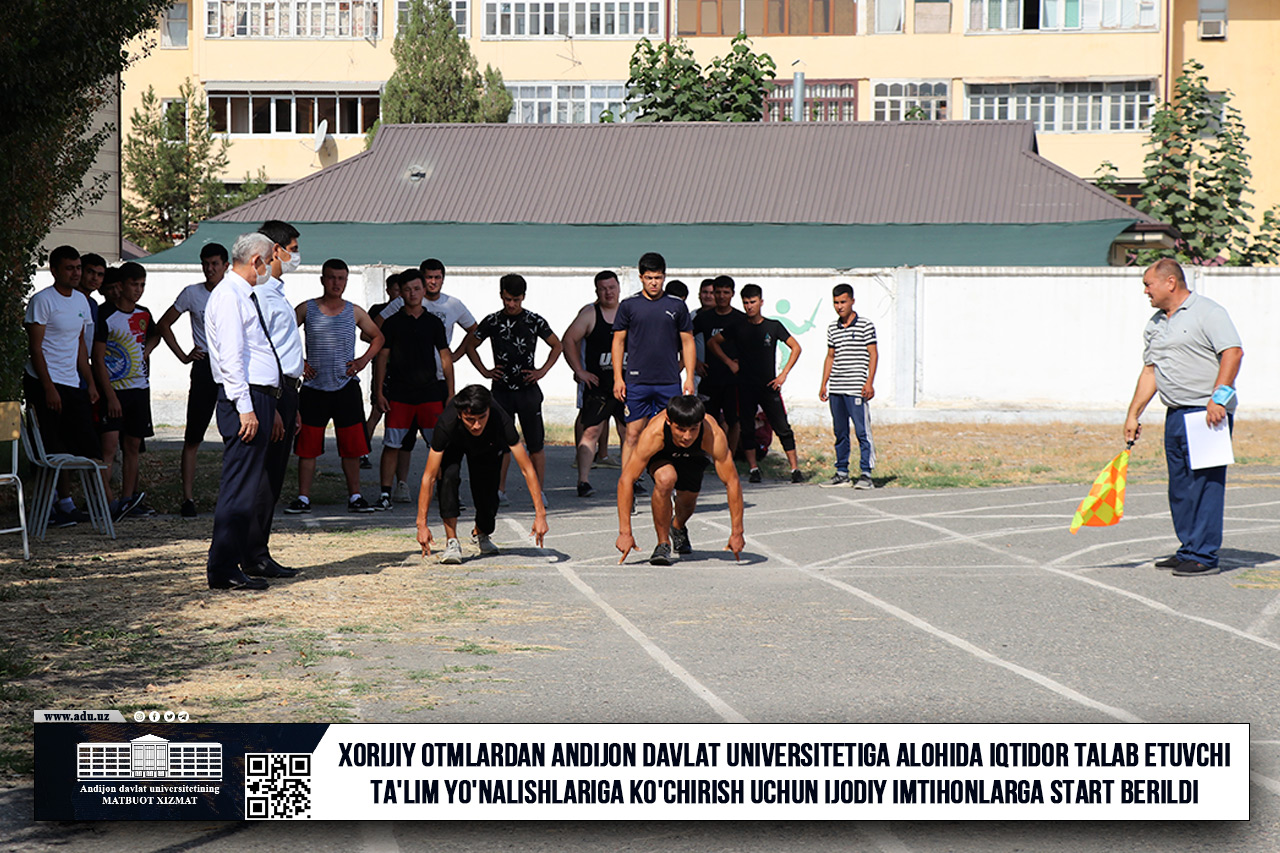 Today, on August 26, 1031 applicants from foreign universities to Andijan State University were registered in 6 specialties. Examinations are organized in two shifts.
Qualified professionals are involved to ensure that the exams are conducted at a high level, transparent and fair. All measures have been taken to protect the health of the applicants. Each candidate's body temperature is measured, their hands are disinfected and they are included in the exam.
There are 28 surveillance cameras installed in the examination areas, and parents and relatives of the candidates can watch the exams from home through the website imtihon.edu.uz.
Medical staff monitors the health of each candidate in the examination areas. National Guard and police officers were involved in ensuring security during the exams.
Professional (creative) exams will run until August 28 to move exams to areas of study that require special talent. You can see the results of the exam on the official website of our university adu.uz.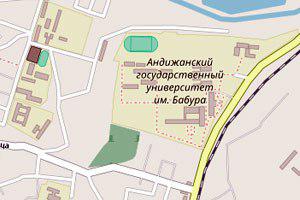 OUR ADDRESS
129 st.Universitet, Andijan city, Republic of Uzbekistan, 170100,
Email:
agsu_info@edu.uz
Telephone/Fax:
0 (374) 223 88 30
Helpline:
0 (374) 223 88 14How to get there: Taxi in direction 75
MINISTRY OF HIGHER EDUCATION, SCIENCE AND INNOVATIONS OF THE REPUBLIC OF UZBEKISTAN
ANDIJAN STATE UNIVERSITY
Using any kind of information from the site is allowed on condition that putting reference of our site. It is necessary to put free and open references while copying internet information. References must be put no matter our information is partially or completely used. Authors are responsible for the information published in the site.
© Andijan state university, 2004-2023. All rights reserved.
&nbsp <!— FINISH WWW.UZ TOP-RATING —>