GOOD INITIATIVE AT ANDIZHAN STATE UNIVERSITY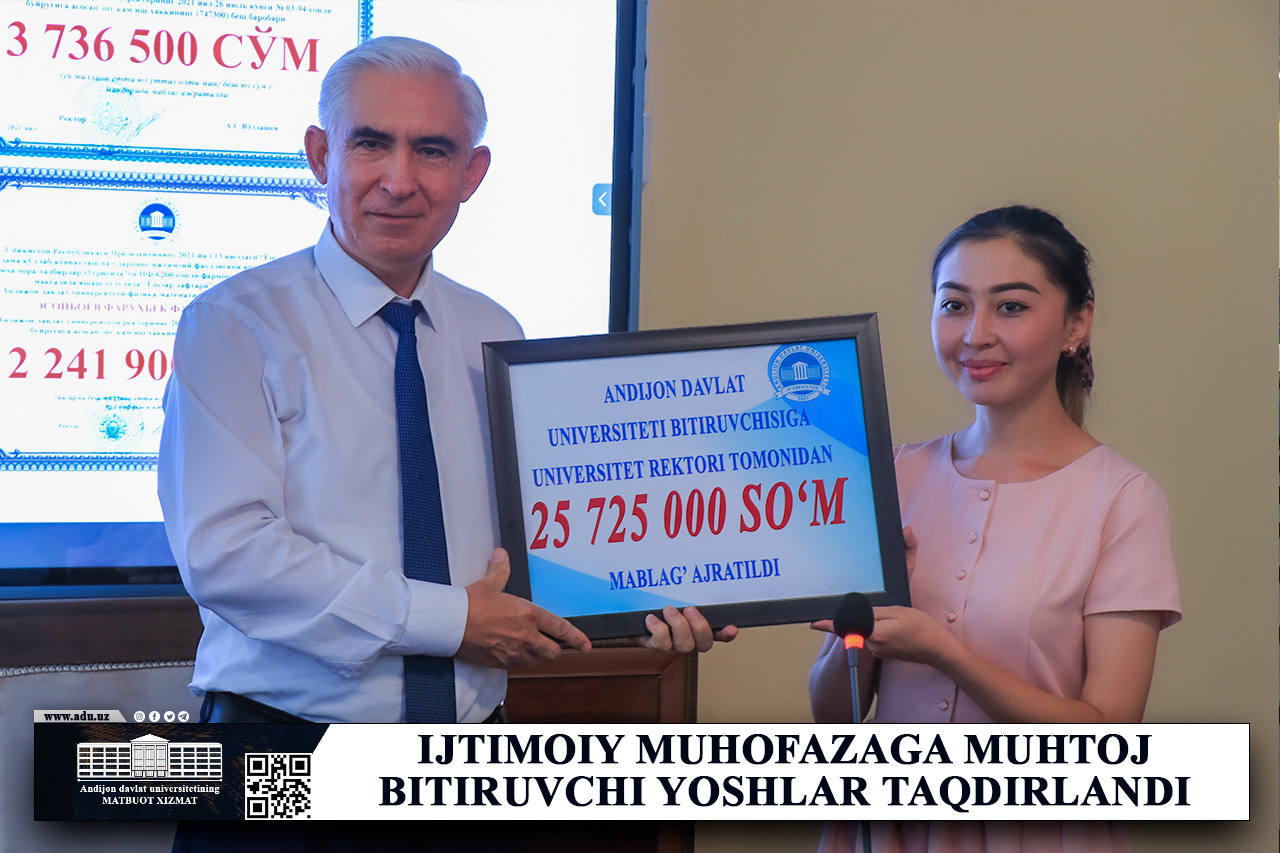 In recent years, the President has issued a number of resolutions and decrees that are a turning point in the state youth policy. An entirely new system has been set up to support young people in need of social protection.
Today, August 21, Andijan State University hosted a meeting with children from families in need of social protection and included in the "iron book", as well as a group of talented students who won national competitions. During the meeting, the students talked to young people and exchanged views on their future plans.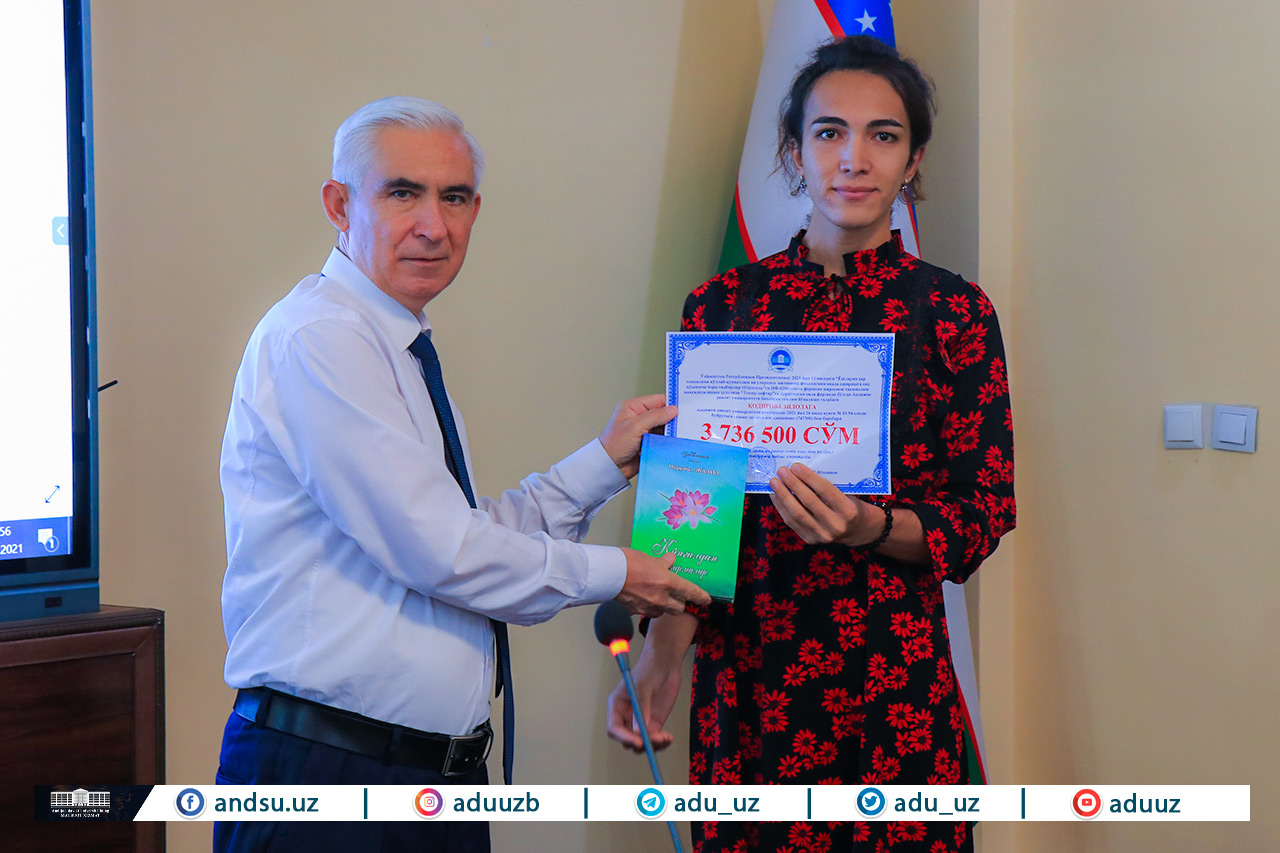 According to the relevant decision of the Cabinet of Ministers of the Republic of Uzbekistan, 4 graduates of Andijan State University received one-time incentives in the amount of 105 times the basic amount, ie 25,725,000 soums from the university.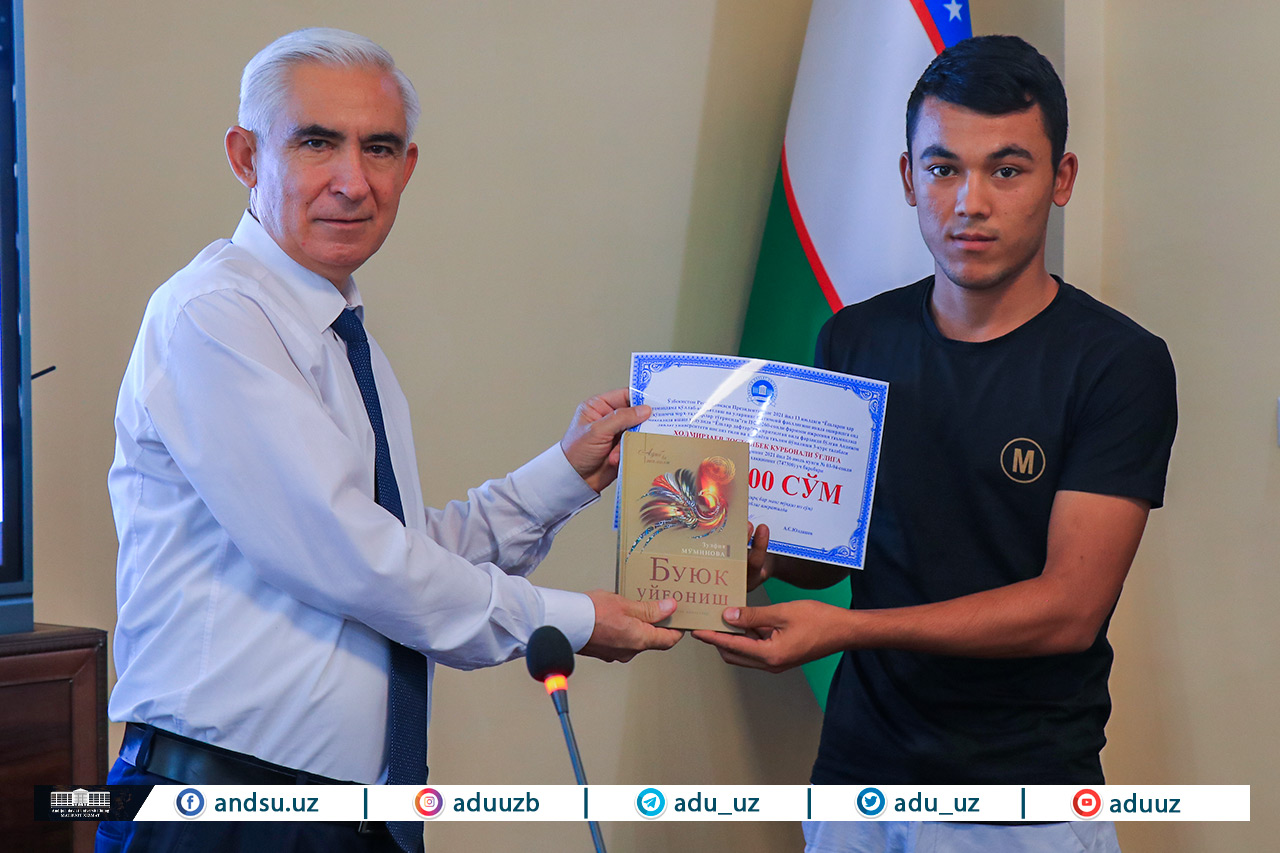 Also during the meeting, according to the decree of the President "On additional measures to support young people and further increase their social activity", a child from a family included in the "iron book" studying at the university. 38 students received 3,736,500 soums, 8 students included in the "Women's Book" - 2,989,200 soums, 10 students included in the "Youth Book" - 2,241,900 soums each. 'confirmed.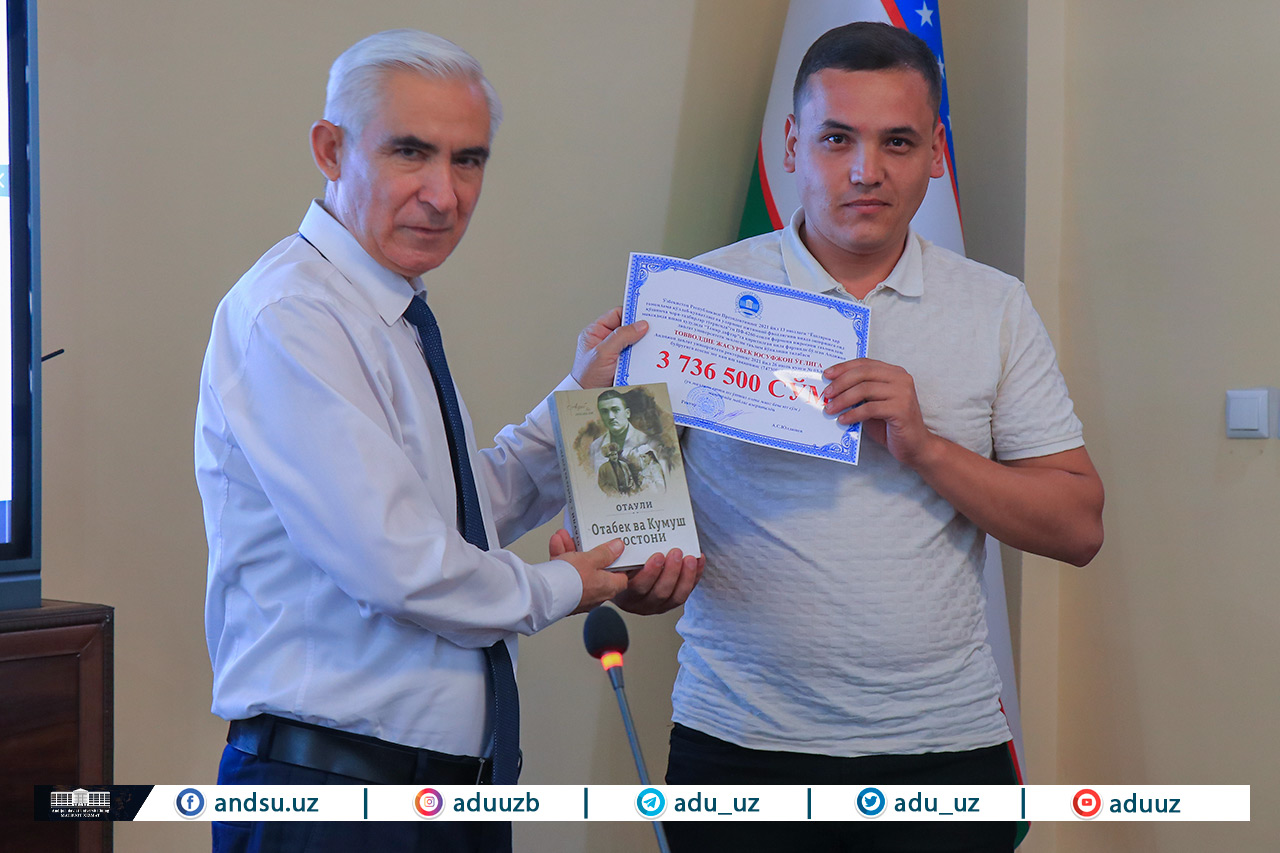 In addition, a group of talented students were not left out. In particular, on June 30 - "What is? Where? When?" Members of the team "Universal" were awarded 14,700,000 soums for the 1st place in the republican intellectual tournament.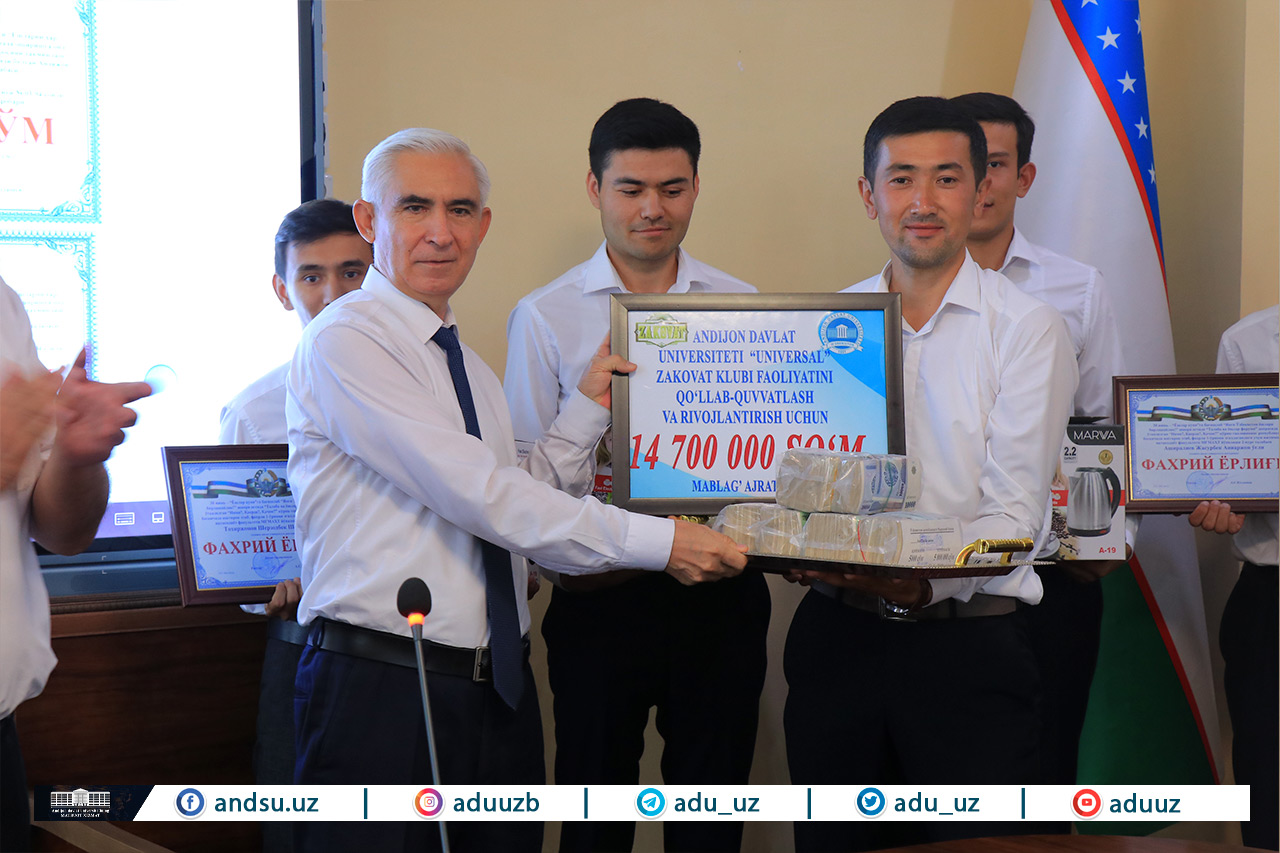 The winners of the quarterfinals of the republican contest "Cheerful and clever" were awarded to the team of our university QVZ "Universal" in the amount of 13,475,000 soums.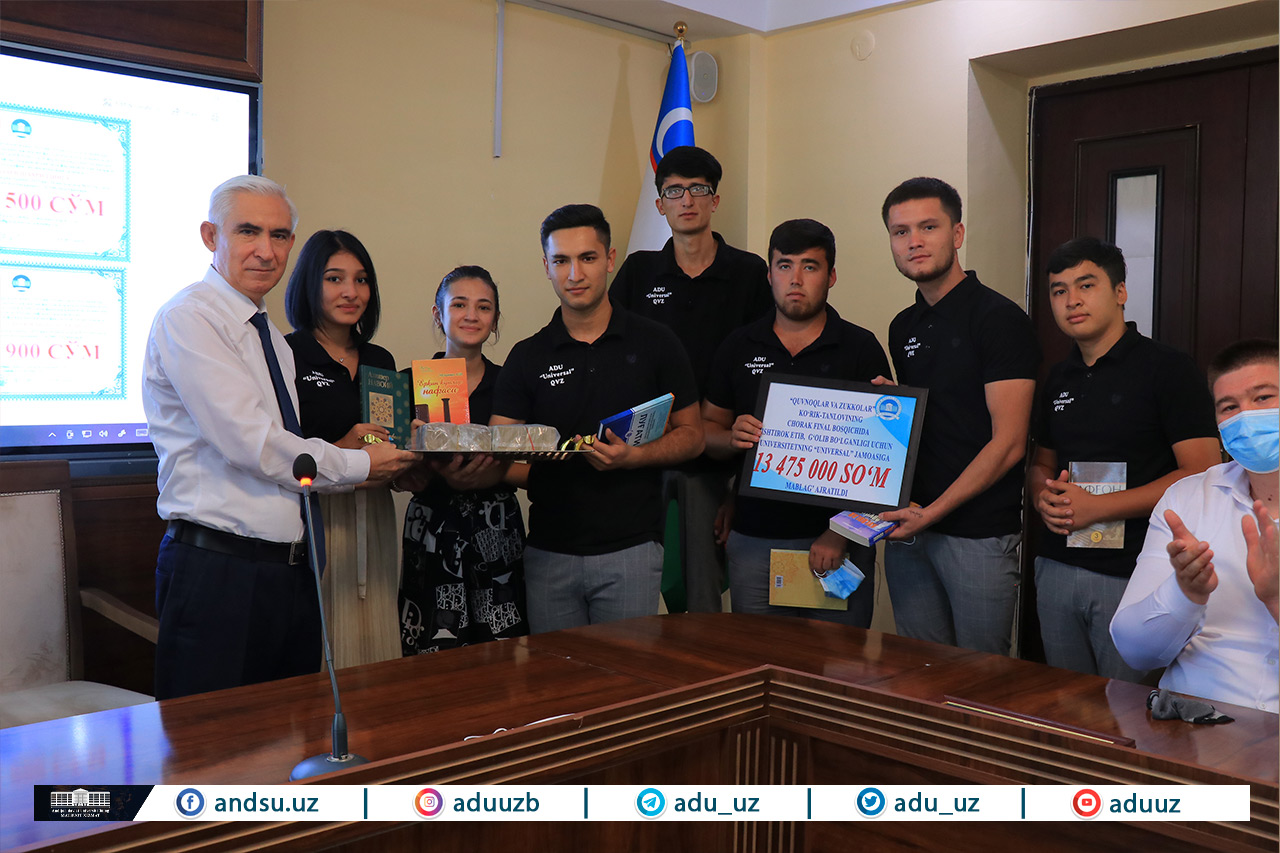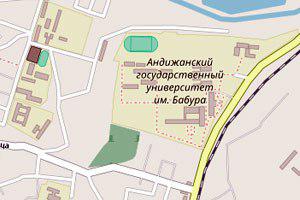 OUR ADDRESS
129 st.Universitet, Andijan city, Republic of Uzbekistan, 170100,
Email:
agsu_info@edu.uz
Telephone/Fax:
0 (374) 223 88 30
Helpline:
0 (374) 223 88 14How to get there: Taxi in direction 75
MINISTRY OF HIGHER AND SECONDARY SPECIALIZED EDUCATION MHSSE
ANDIJAN STATE UNIVERSITY ASU
Using any kind of information from the site is allowed on condition that putting reference of our site. It is necessary to put free and open references while copying internet information. References must be put no matter our information is partially or completely used. Authors are responsible for the information published in the site.
© Andijan state university, 2004-2022. All rights reserved.
&nbsp <!— FINISH WWW.UZ TOP-RATING —>