ONE MORE VICTORY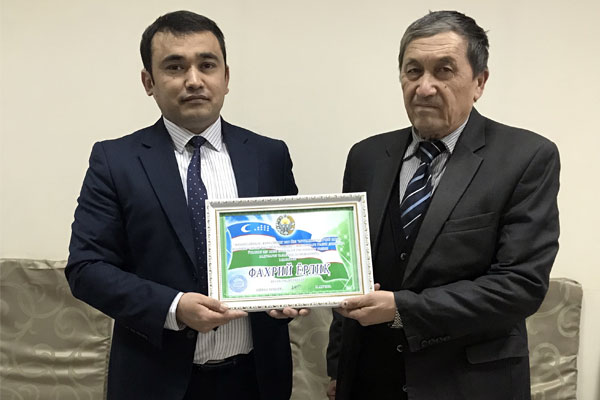 The head of the chair of National ideology, principles of spirituality and the education of rights, the candidate of juridicial sciences, Madumarov Talantbek is considered to be one of intelligent teachers of university. He has recently succeeded again.
According  to the statistics social-popular,  methodical-educational, magazine of "Mahorat oynasi"of 2017, he was awarded  a high level  diploma in articles of the grant programs  on a" Strong  legal education—a guarantee of political activity of youth!"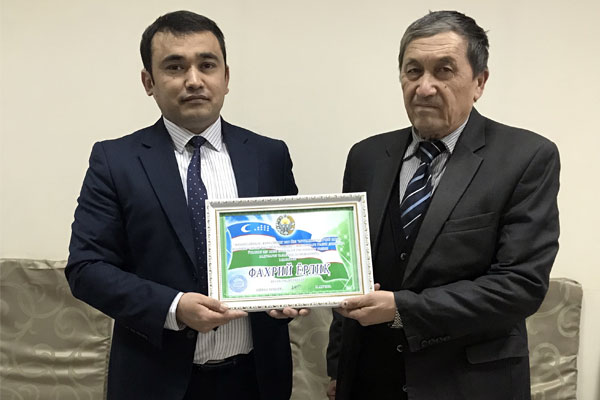 During the last year, T.Madumarov's  numerous  articles on various subjects in legal field  were published. He substantiated scientific findings in his articles on how to raise the legal awareness of young people, improve their  culture, raise their political activity, and strengthen students' and learners' interests in law  and jurisprudence.
Meanwhile,   T. Madumarov  has currently been  working on a scientific work.
Elmurod Abdullayev
Worker of department of Scientific research and pedagogical personnel training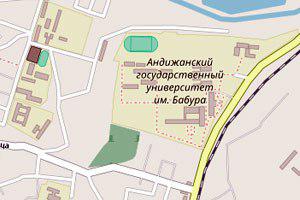 OUR ADDRESS
129 st.Universitet, Andijan city, Republic of Uzbekistan, 170100,
Email:
agsu_info@edu.uz
Telephone/Fax:
0 (374) 223 88 30
Helpline:
0 (374) 223 88 14How to get there: Taxi in direction 75
MINISTRY OF HIGHER AND SECONDARY SPECIALIZED EDUCATION MHSSE
ANDIJAN STATE UNIVERSITY ASU
Using any kind of information from the site is allowed on condition that putting reference of our site. It is necessary to put free and open references while copying internet information. References must be put no matter our information is partially or completely used. Authors are responsible for the information published in the site.
© Andijan state university, 2004-2022. All rights reserved.
&nbsp <!— FINISH WWW.UZ TOP-RATING —>