"FAMILY, NEIGHBORHOOD AND EDUCATIONAL INSTITUTION" COOPERATION CONTINUES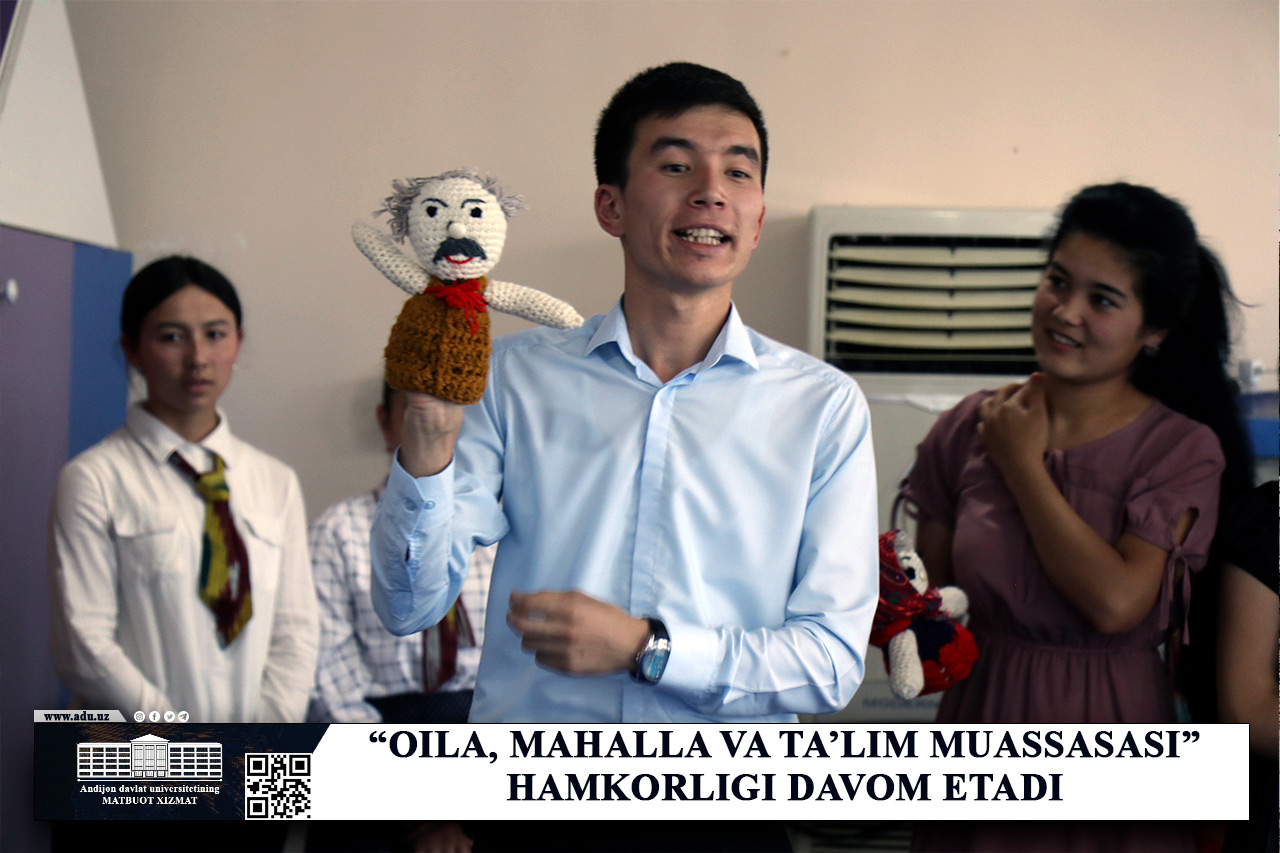 As you know, in the framework of the partnership "Family, community and educational institution" in the community organized various events, sports competitions, various clubs, in which many young people are actively involved, based on their interests. In particular, Andijan State University has been carrying out significant activities in the mahallas attached to the university in the framework of this cooperation, holding a number of events on the basis of measures for the meaningful organization of leisure time of unorganized youth. One such event was held today, May 19, at the Kichkintoy preschool located in the Sanoat Farm affiliated to Andijan State University.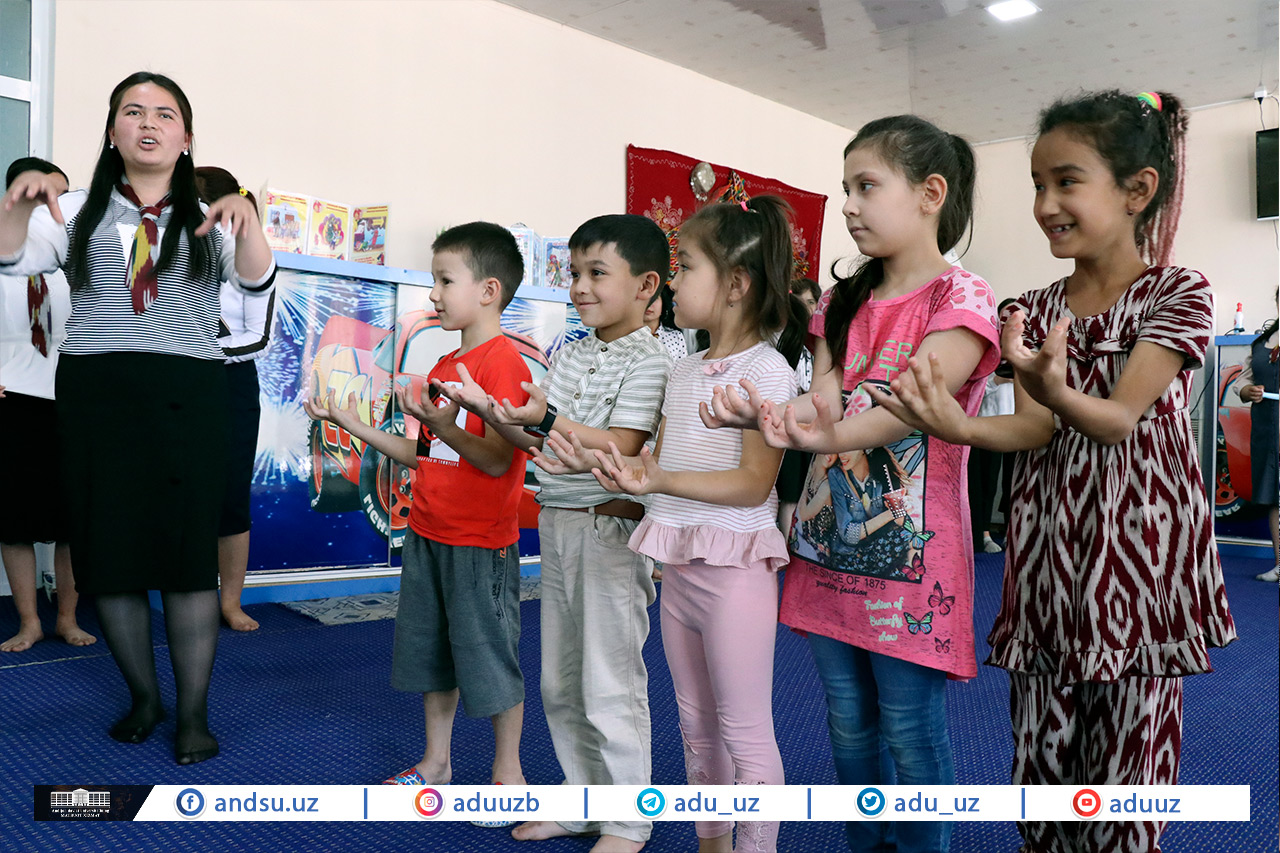 The preschool was visited by professors and students of the Faculty of Foreign Languages. First, the director of the Kichkintoy preschool presented the conditions created for children here.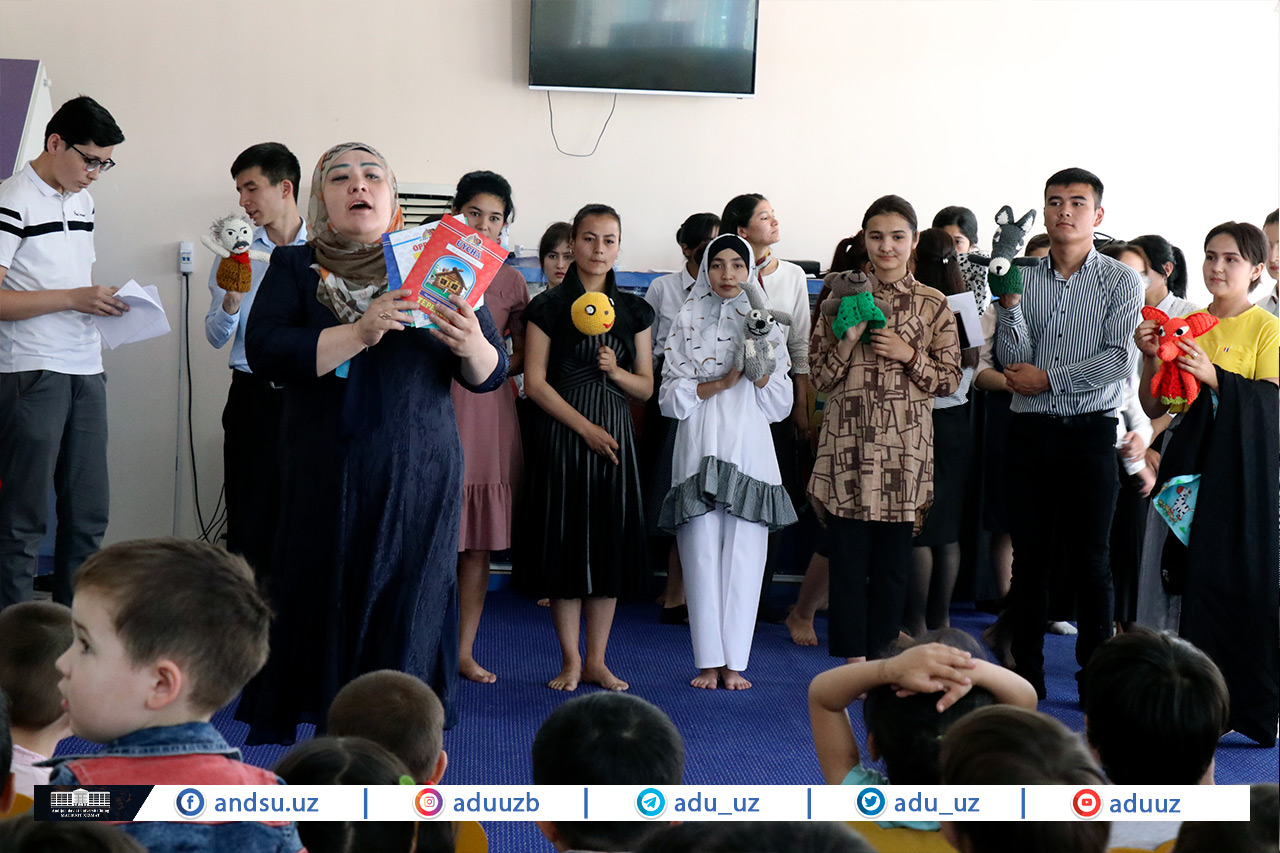 Afterwards, our university students performed their own foreign language performances and songs for the children. The event was attended not only by preschoolers, but also young children living in the "Industrial".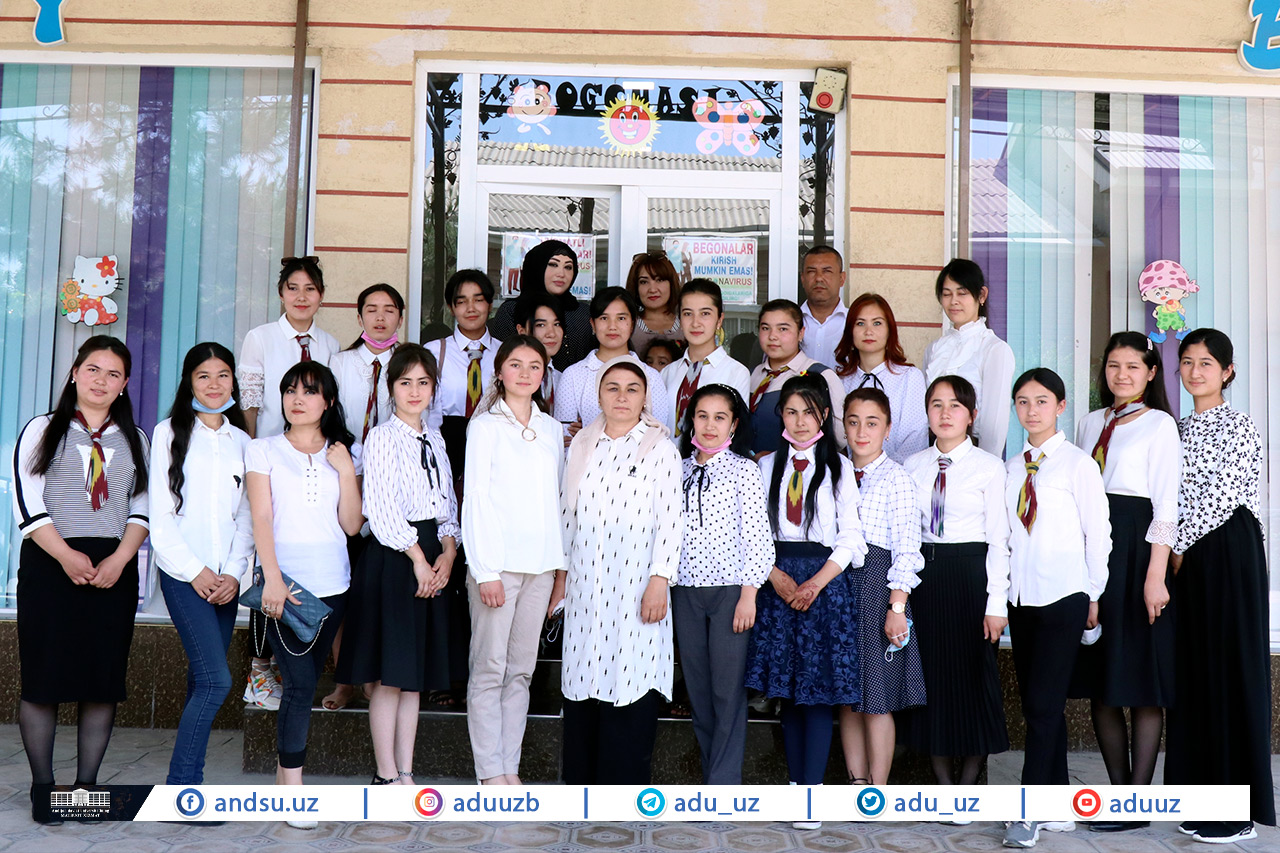 At the end of the event, the Dean of the Faculty of Foreign Languages ​​Dilshodbek Rustamov acknowledged the conditions created at the "Kichkintoy" preschool educational institution and called for further cooperation in the field of teaching foreign languages ​​to children.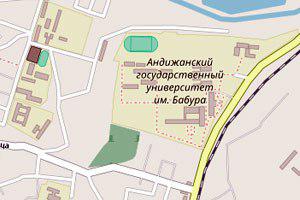 OUR ADDRESS
129 st.Universitet, Andijan city, Republic of Uzbekistan, 170100,
Email:
agsu_info@edu.uz
Telephone/Fax:
0 (374) 223 88 30
Helpline:
0 (374) 223 88 14How to get there: Taxi in direction 75
MINISTRY OF HIGHER AND SECONDARY SPECIALIZED EDUCATION MHSSE
ANDIJAN STATE UNIVERSITY ASU
Using any kind of information from the site is allowed on condition that putting reference of our site. It is necessary to put free and open references while copying internet information. References must be put no matter our information is partially or completely used. Authors are responsible for the information published in the site.
© Andijan state university, 2004-2022. All rights reserved.
&nbsp <!— FINISH WWW.UZ TOP-RATING —>