CANDIDATES FOR OBTAINING A ZULFIYA AWARD PRIZE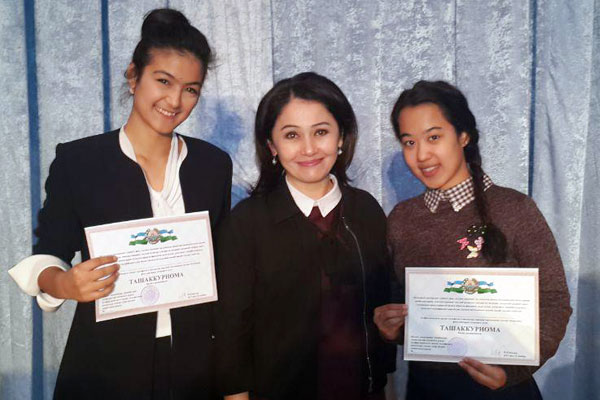 Regional stage of actions were organized on selecting candidates for state award of "Zulfiya" for creative, talented girls who achieved high ranks among their peers with their active participation in different occasions.
The number of candidates has been increasing year by year and more and more girls want to participate in such actions. 9 female students of our university were the winners of the city and district stages and participated in regional stage as talented girls.
From educational direction Ikromalieva Saodatoy, Nishonova Intizor, from literature direction Turgunboeva Nurhon, Tursunboeva Nilufar and Ergasheva Shohsanam, from science direction Madumarova Laylo, from culture direction Hoshimova Sarvinozbonu, Inomjonova Sadokat, Ahmedova Dilrabo, Zohidova Gulchehra participated in the action with their scientific and creative works and were generally recognized by the judges.
It is very pleasant that 3 students of our university are among the participants of the Republic stage. They are: from science direction, 4th year student of the faculty of physics and mathematics Madumarova Laylo, from literature direction, 1st year student of the faculty of foreign languages Tursunboeva Nilufarar and from literature direction, 1st year student of the faculty of foreign languages Tursunboeva Nilufar and from culture direction, 1st year student of the faculty of physical training Ahmedova Dilrabo.
We wish our winner students good luck and wait for the good news.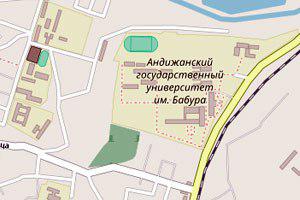 OUR ADDRESS
129 st.Universitet, Andijan city, Republic of Uzbekistan, 170100,
Email:
agsu_info@edu.uz
Telephone/Fax:
0 (374) 223 88 30
Helpline:
0 (374) 223 88 14How to get there: Taxi in direction 75
MINISTRY OF HIGHER AND SECONDARY SPECIALIZED EDUCATION MHSSE
ANDIJAN STATE UNIVERSITY ASU
Using any kind of information from the site is allowed on condition that putting reference of our site. It is necessary to put free and open references while copying internet information. References must be put no matter our information is partially or completely used. Authors are responsible for the information published in the site.
© Andijan state university, 2004-2022. All rights reserved.
&nbsp <!— FINISH WWW.UZ TOP-RATING —>