TO ATTENTION OF APPLICANTS!!! ANDIJAN STATE UNIVERSITY OPENS DOORS FOR FOREIGN APPLICANTS!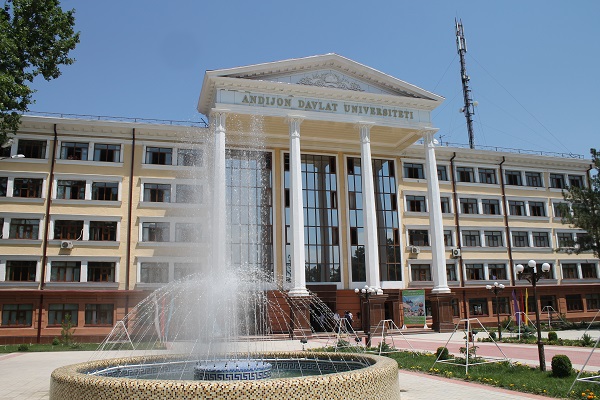 Do you want to study in modern areas of education and become a competitive specialist?
If so, Andijan State University will help you!
Welcome to study! Andijan State University opens doors for foreign applicants!
It's time to fulfill desires! Now you get the opportunity to study in the Republic of Uzbekistan in more than 30 modern areas of education suitable for you.
Type of study: Undergraduate (Bachelor's degree)
Amount of contract (tuition fee): 1000 $/a year
Directions (major) of full-time education (4 years):
Physics and Astronomy
Computer science
Visual arts and engineering graphics
Pedagogy and Psychology
Music (by type)
Kyrgyz language and literature
Russian language and literature
Foreign language (English, German, French)
Primary education and sport
Preschool education
Labor Economics and Sociology
Food Technology
Ecology and environmental protection
Physics
Mechanics
Chemistry
Geography
Mathematics
Biology
Physical education
Directions (major) of correspondence courses (5 years):
Computer science
Visual arts and engineering graphics
Pedagogy and Psychology
Music (by type)
Начальное обучение и спорт
Physical education
Technical education
Biology
Preschool education
Choose one of the above directions and only on the basis of the INTREVIEWING become a student of Andijan State University!
Classes begin in September 2019.
In addition, you can get information on the following additional educational programs (2 + 2):
Polotsk State University (Republic of Belarus)
Preschool education
Physical education
Labor training
Tourism
Mordovian State University (Russia)
Russian language and literature
Tourism
For additional data:
+ 998 90 217 20 76                    wolffar7@mail.ru
+ 996 505 321 070 (Kirgizstan) www.adu.uz
Address: 129, University street, Andijan city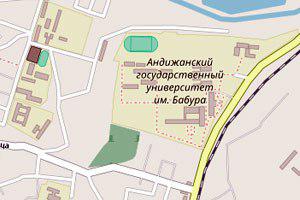 OUR ADDRESS
129 st.Universitet, Andijan city, Republic of Uzbekistan, 170100,
Email:
agsu_info@edu.uz
Telephone/Fax:
0 (374) 223 88 30
Helpline:
0 (374) 223 88 14How to get there: Taxi in direction 75
MINISTRY OF HIGHER AND SECONDARY SPECIALIZED EDUCATION MHSSE
ANDIJAN STATE UNIVERSITY ASU
Using any kind of information from the site is allowed on condition that putting reference of our site. It is necessary to put free and open references while copying internet information. References must be put no matter our information is partially or completely used. Authors are responsible for the information published in the site.
© Andijan state university, 2004-2022. All rights reserved.
&nbsp <!— FINISH WWW.UZ TOP-RATING —>