WE ARE FOR A HEALTHY LIFESTYLE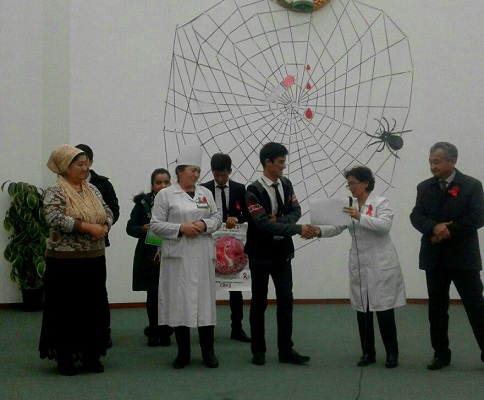 AIDS is the plague for all mankind.  Although there is so much preventive work, many are victims of this disease. By the folly and carelessness of adults, even innocent children are victims of the 21st century plague. Day after day, the number of people infected with HIV is increasing. People who have a hectic lifestyle are getting sick with AIDS.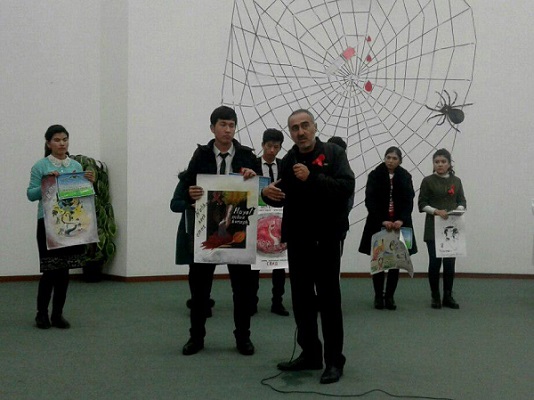 December 1 is WORLD AIDS Day. University students in conjunction with the ibn Sino Center at Andijan State University prepared a small event dedicated to this day. Students from different faculties took part in it. Doctors Zhanon Mamadaliyeva  and Shukhrat Zhurakulov gave their invaluable advice, they told about precautionary measures. Viewers benefited from their performances. Many have made conclusions for themselves. The event was attended by students of 102,106 groups of the pedagogical faculty of preschool education, as well as student of music education. With their speeches, they protested to this disease, called on everyone to fight the plague of the 21st century.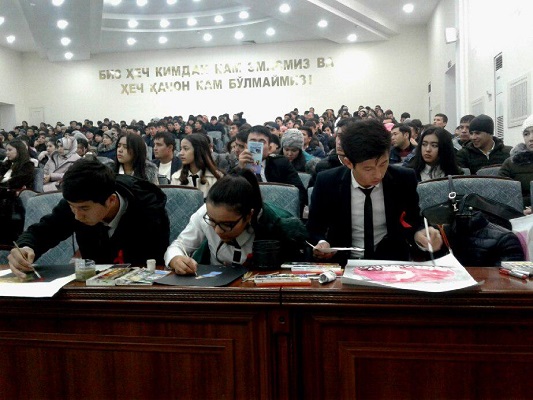 AIDS is a global problem facing all of humanity. Scientists around the world are looking for ways to solve it. We need to conduct more preventive work among young people so that they take it seriously. Vigilance is a requirement of time. Because we are responsible for the health of future generation.
Omonboeva Mukhlisa
1 st year student of the Faculty of Pedagogy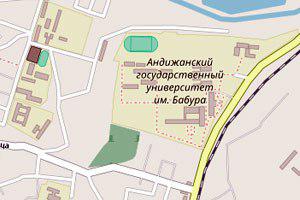 OUR ADDRESS
129 st.Universitet, Andijan city, Republic of Uzbekistan, 170100,
Email:
agsu_info@edu.uz
Telephone/Fax:
0 (374) 223 88 30
Helpline:
0 (374) 223 88 14How to get there: Taxi in direction 75
MINISTRY OF HIGHER AND SECONDARY SPECIALIZED EDUCATION MHSSE
ANDIJAN STATE UNIVERSITY ASU
Using any kind of information from the site is allowed on condition that putting reference of our site. It is necessary to put free and open references while copying internet information. References must be put no matter our information is partially or completely used. Authors are responsible for the information published in the site.
© Andijan state university, 2004-2022. All rights reserved.
&nbsp <!— FINISH WWW.UZ TOP-RATING —>