THE MASS MEDIA TEAM IS GOING TO BE ORGANIZED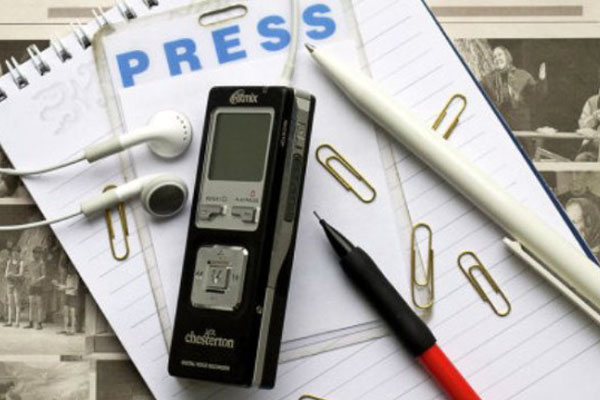 To Make the quality of Mass Media better, to increase the number of articles about measures, meetings competitions held in the University in Mass media means, to make students and teachers familiar with current events The Mass media team is going to be organized.
All the faculty mass media leaders will be the members. A one-month seminar is going to be organized for them (On Mondays, Wednesdays and Fridays).
The purpose: - to give all the students and teachers an opportunity to be familiar with the latest events and news;
To formulate the only strong team at the University;
To find talented personalities and help them to show themselves off;
To create circles for supporting the students who are interested in poetry and journalism;
To provoke the feelings of relationships with current events;
To inform about all measurements held in the faculties;
To act as a bridge between the starting organization and leaders;
To develop the art of Oratory;
To increase the number of articles about measures;
The order of holding it:
- to select the mass media leaders of faculties; 
- to make a special uniform, admission cards and requirements;
- to organize a two-month seminar(on Thursdays of the week);
- duties of Mass media leaders are on-line translation of events in the faculty lives, find new talents and introduce them to the audience;
- to organize training sessions by inviting some professionals;
- to give certificates at the end of the seminars. And support them with 1 Gigabyte (1000 Mb) Internet traffic package;
Expected results:
To establish one strong Mass media team among Higher Educational Establishments;
To upload at least articles to social networks like Facebook, Telegram, and at least two articles to the official site of the university www.adu.uz;
Xurshidaxon AZAMJONOVA
Mass media group Coordinator. "Uzbekistan union of Youth" Mass media Group leader of Starting organization.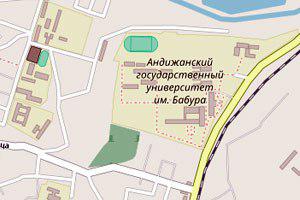 OUR ADDRESS
129 st.Universitet, Andijan city, Republic of Uzbekistan, 170100,
Email:
agsu_info@edu.uz
Telephone/Fax:
0 (374) 223 88 30
Helpline:
0 (374) 223 88 14How to get there: Taxi in direction 75
MINISTRY OF HIGHER AND SECONDARY SPECIALIZED EDUCATION MHSSE
ANDIJAN STATE UNIVERSITY ASU
Using any kind of information from the site is allowed on condition that putting reference of our site. It is necessary to put free and open references while copying internet information. References must be put no matter our information is partially or completely used. Authors are responsible for the information published in the site.
© Andijan state university, 2004-2022. All rights reserved.
&nbsp <!— FINISH WWW.UZ TOP-RATING —>