561685-EPP-1-2015-1-CZ-EPPKA2-CBHE-JP
Validity of the project:
2015–2017
Total budget of the project:
722195 €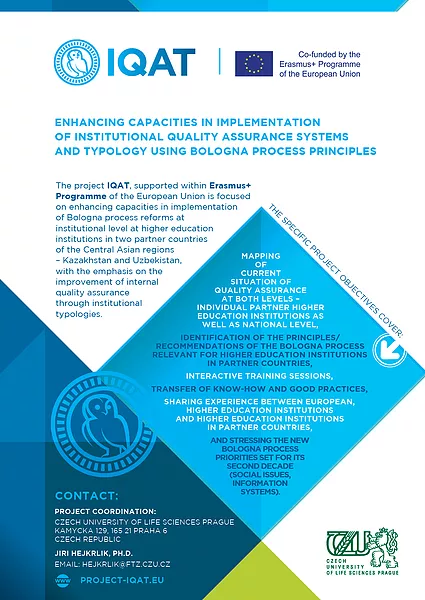 In detail: 
https://www.project-iqat.eu

ABOUT IQAT
CONSORTIUM
PROJECT MEETINGS
DISSEMINATION
DOWNLOADS

About IQAT

IQAT – Enhancing capacities in implementation of institutional quality assurance systems and typology using Bologna process principles
Grantholder: Czech University of Life Sciences, Prague (Czech Republic)
European partners:
Centre for Higher Education Studies (Czech Republic)
Constantine the Philosopher University in Nitra (Slovakia)
University of Latvia (Latvia)
University of Alicante (Spain)
Uzbekistan:
Andijan State University
Tashkent Chemical-Technological Institute
Samarkand Agricultural Institute
Kazakhstan:
Kazakh Agro-technical University
International Educational Corporation
Karaganda State Technical University
Wider Objective: Enhancing capacities in implementation of Bologna process reforms at institutional level at HEIs in two Partner Countries in Central Asia Region (Kazakhstan, Uzbekistan) with the focus on quality assurance and institutional typology.
Expected results: 6 internal quality assurance systems, 6 self-assessment reports and final summary report (including research, training materials, analytical part, national and comparative studies) will be presented as the main results of the project. Free access to these materials will be provided to all interested parties even after the project has been completed (as a confirmation of the sustainability of the project results).
[UP]

CONSORTIUM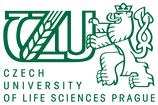 Czech University of Life Sciences Prague (CULS)
Prague, Czech Republic (Granholder)

Centre for Higher Education Studies (CHES) 
Prague, Czech Republic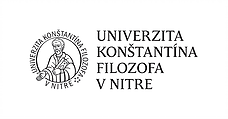 Соnstantine the Philosopher University in Nitra 
Nitra, Slovakia

University of Latvia 
Riga, Latvia

University of Alicante 
Alicante, Spain
Andijan State University 
Andijan, Uzbekistan

Tashkent Chemical-Technological Institute 
Tashkent, Uzbekistan

Samarkand Agricultural Institute 
Samarkand, Uzbekistan

S.Seifullin Kazakh Agro Technical University 
Astana, Kazakhstan
Karaganda State Technical University 
Karaganda, Kazakhstan

International Educational Corporation 
Almaty, Kazakhstan
[UP]

PROJECT MEETINGS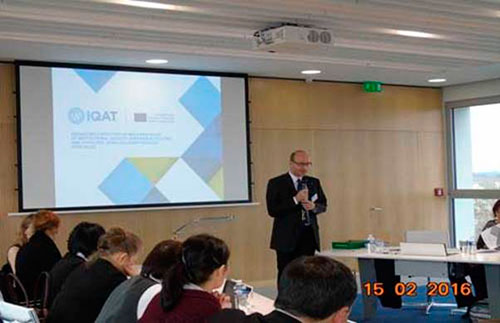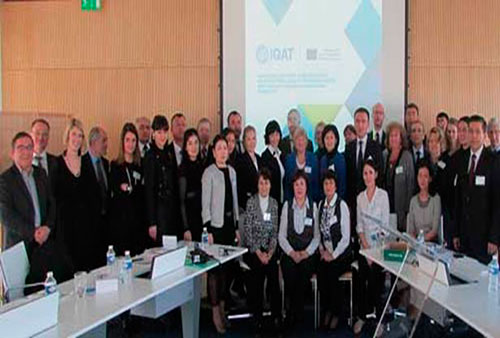 The first Kick off seminar,
 Prague Agricultural University (CULS),
Czech Republic, February 15, 2016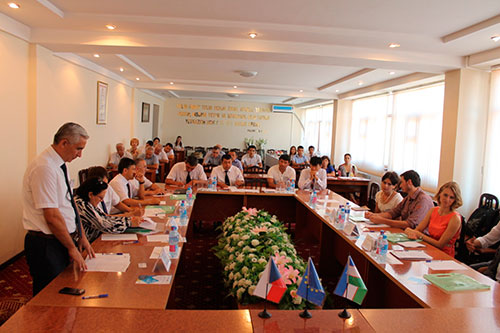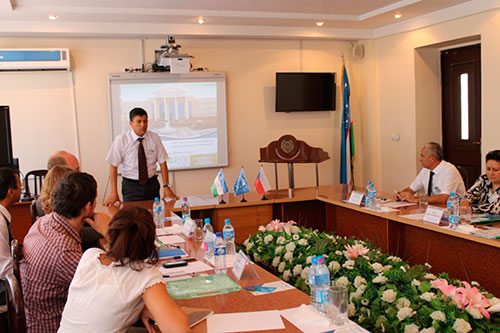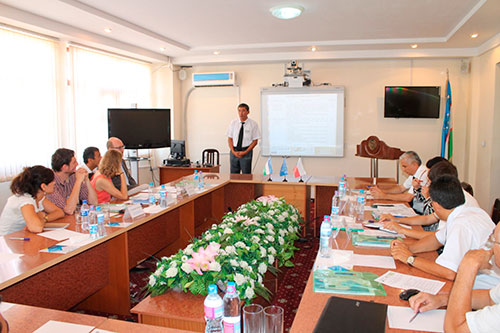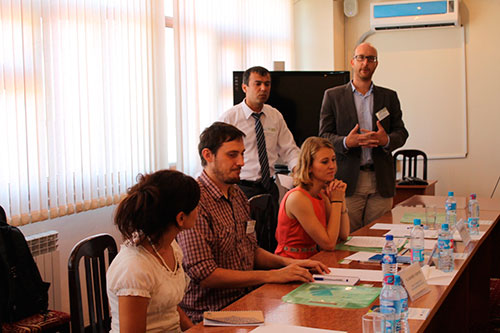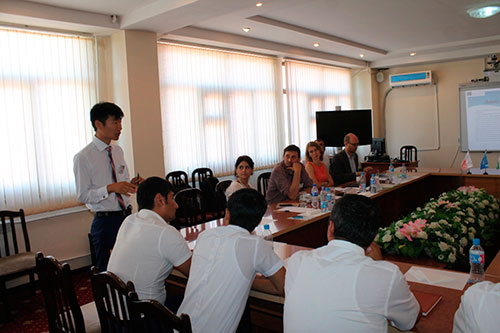 The process of monitoring the IQAT project,
Andijan State University,
August 10, 2016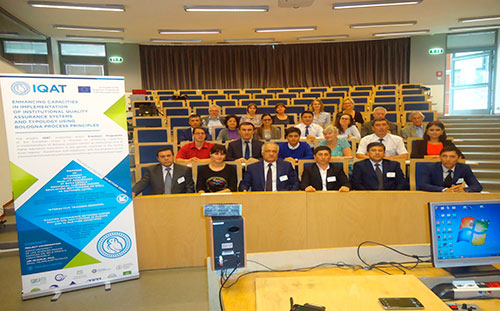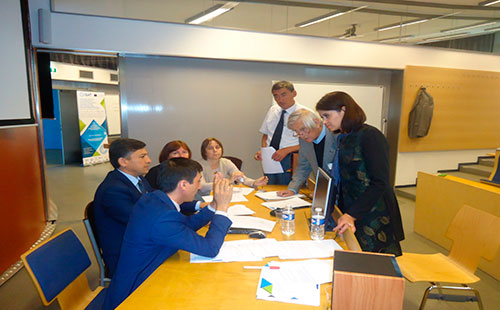 The second seminar,
Prague Agricultural University (CULS)
Czech Republic, September 27, 2016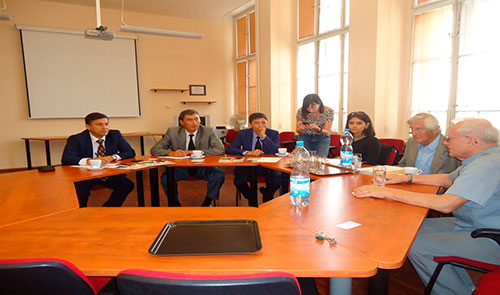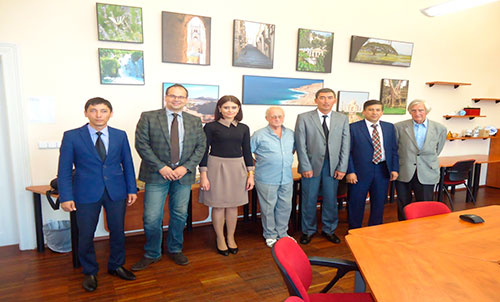 Conversation on the implementation of the ESG system and its use,
Prague University of Management and Finance,
Czech Republic, September 27, 2016

[UP]

DISSEMINATION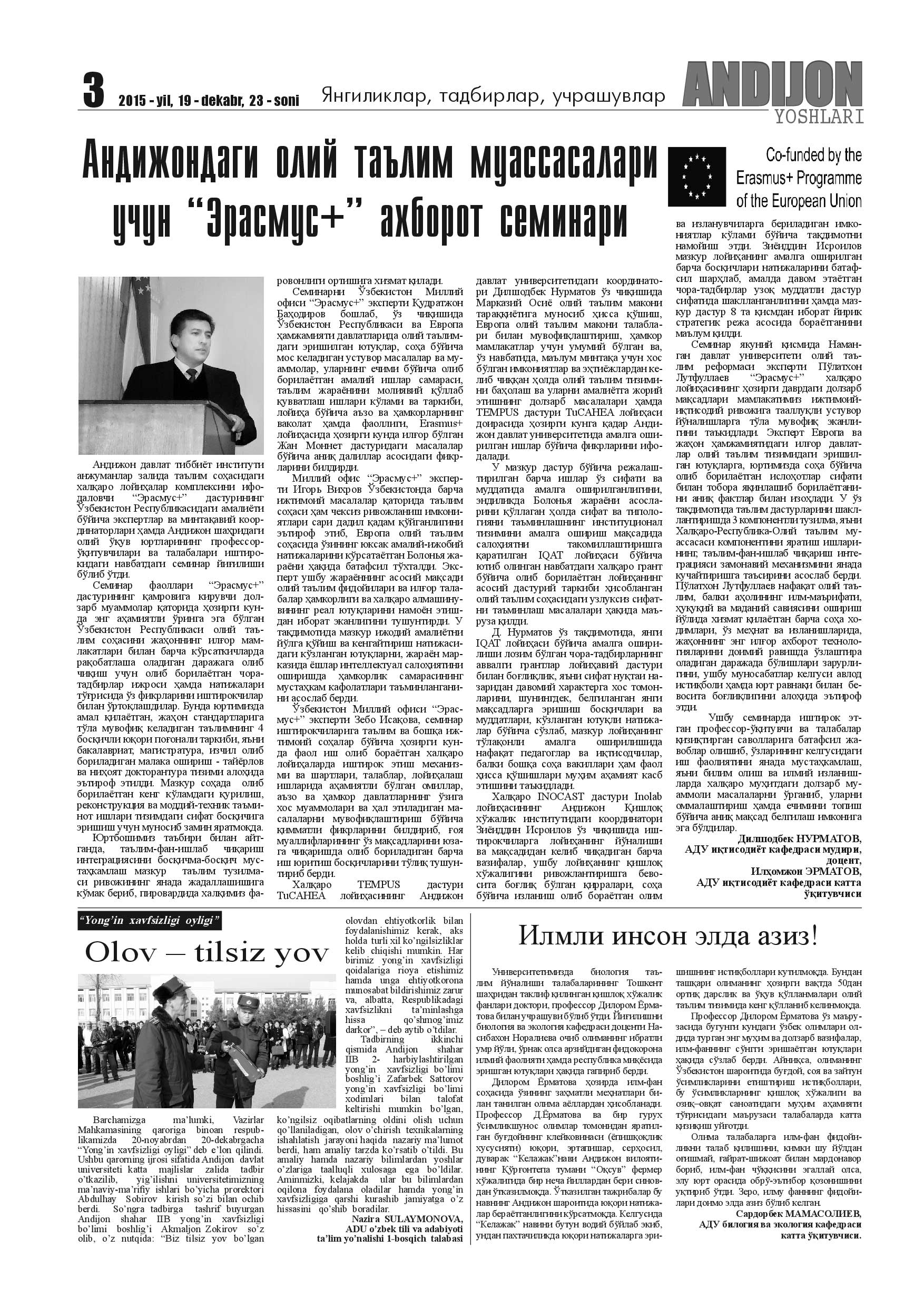 Information seminar Erasmus + for higher educational institutions of Andijan,
The newspaper "Andijon yoshlari",
December 19, 2015, No. 23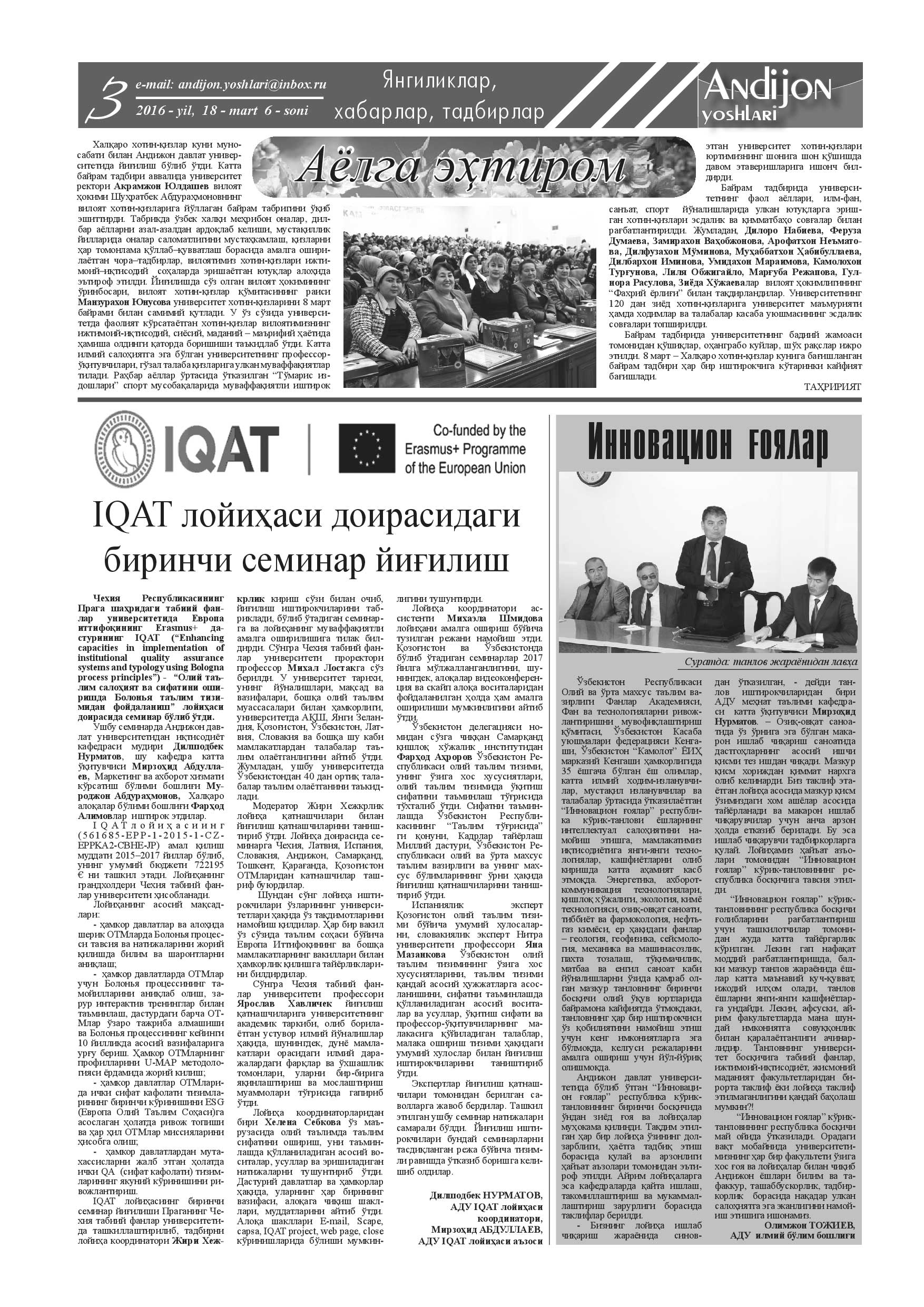 The meeting of the first seminar within the framework of the IQAT project,
The newspaper "Andijon yoshlari",
March 18, 2016, No. 6
Report of the Andijan non-governmental television "Tarakkiyot",
Seminar monitoring project IQAT,
Andijan State University, August 10, 2016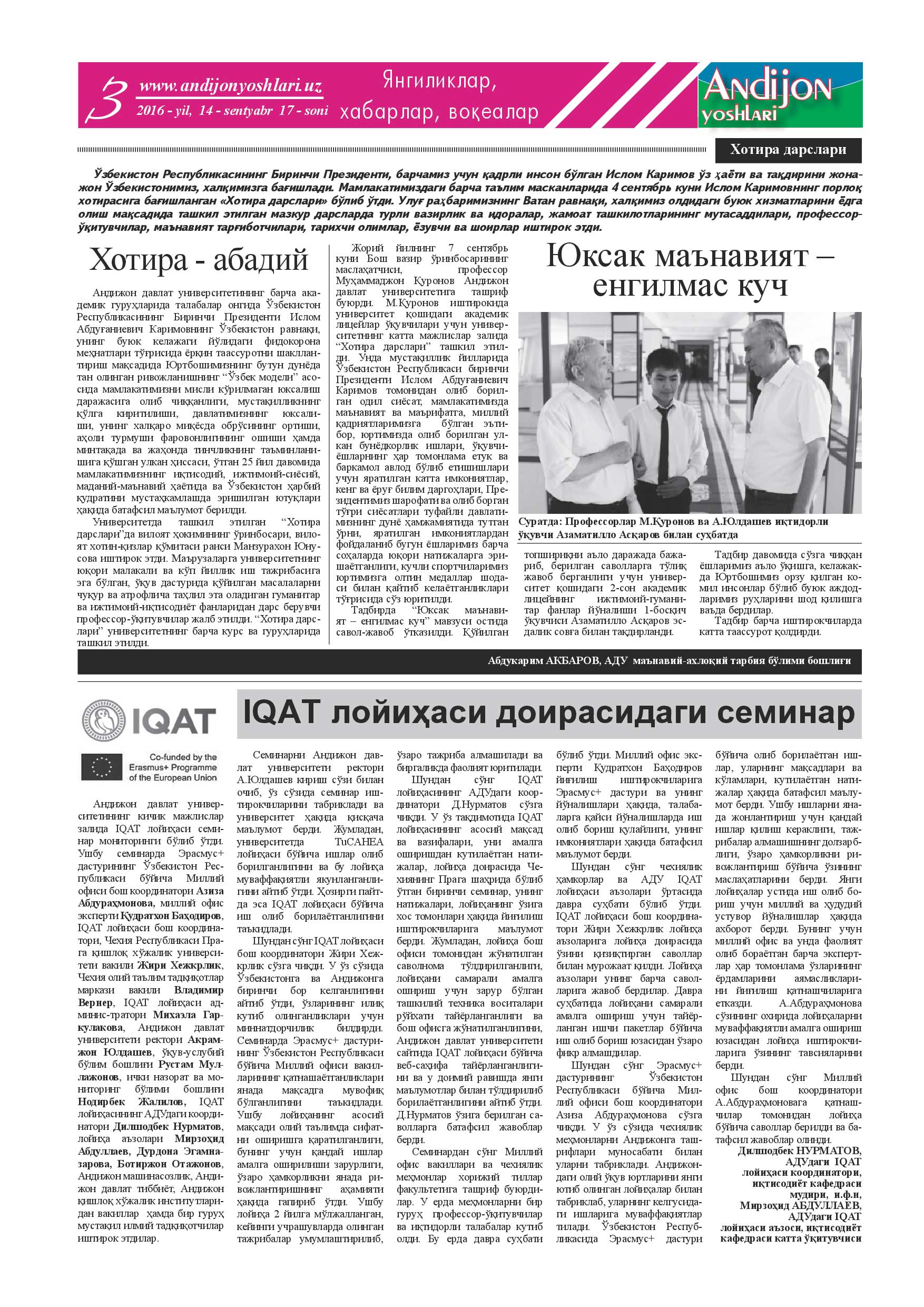 Seminar monitoring project IQAT,
The newspaper "Andijon yoshlari",
September 14, 2016, No. 17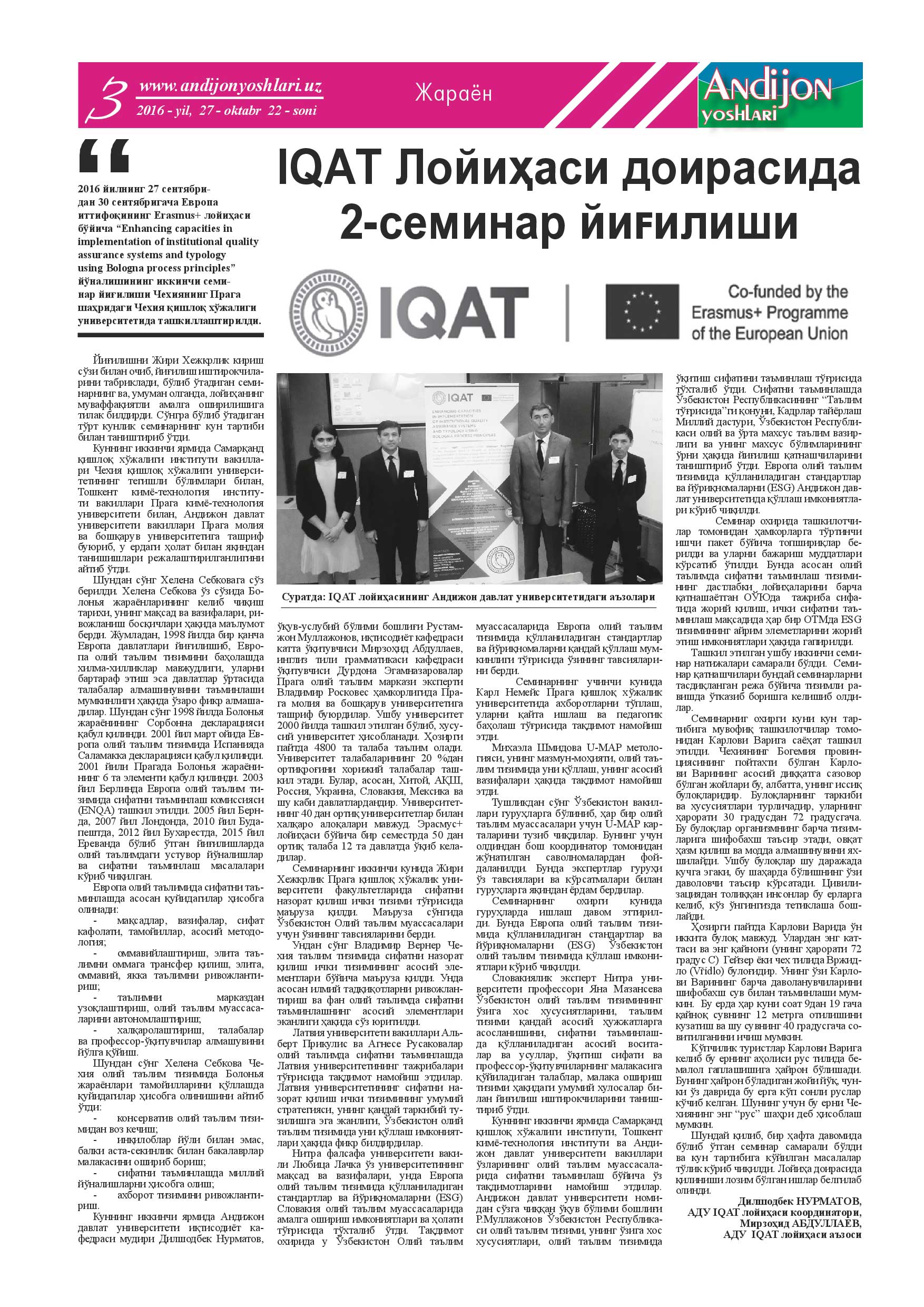 Meeting of the second IQAT project seminar,
The newspaper "Andijon yoshlari",
October 27, 2016, No. 22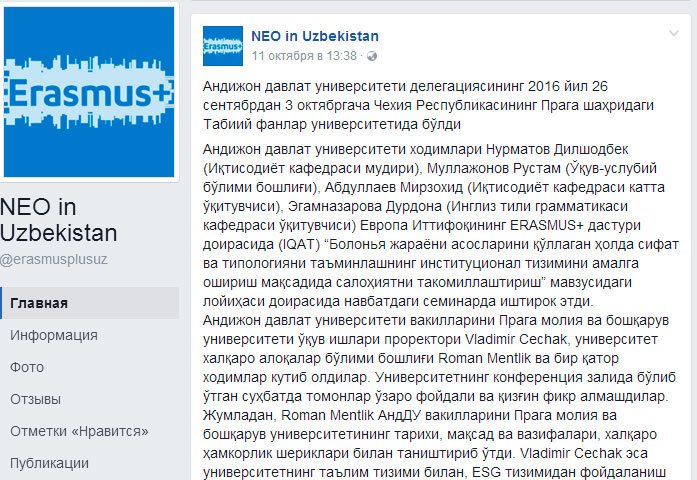 The second IQAT project seminar is hosted on the social network
www.facebook.com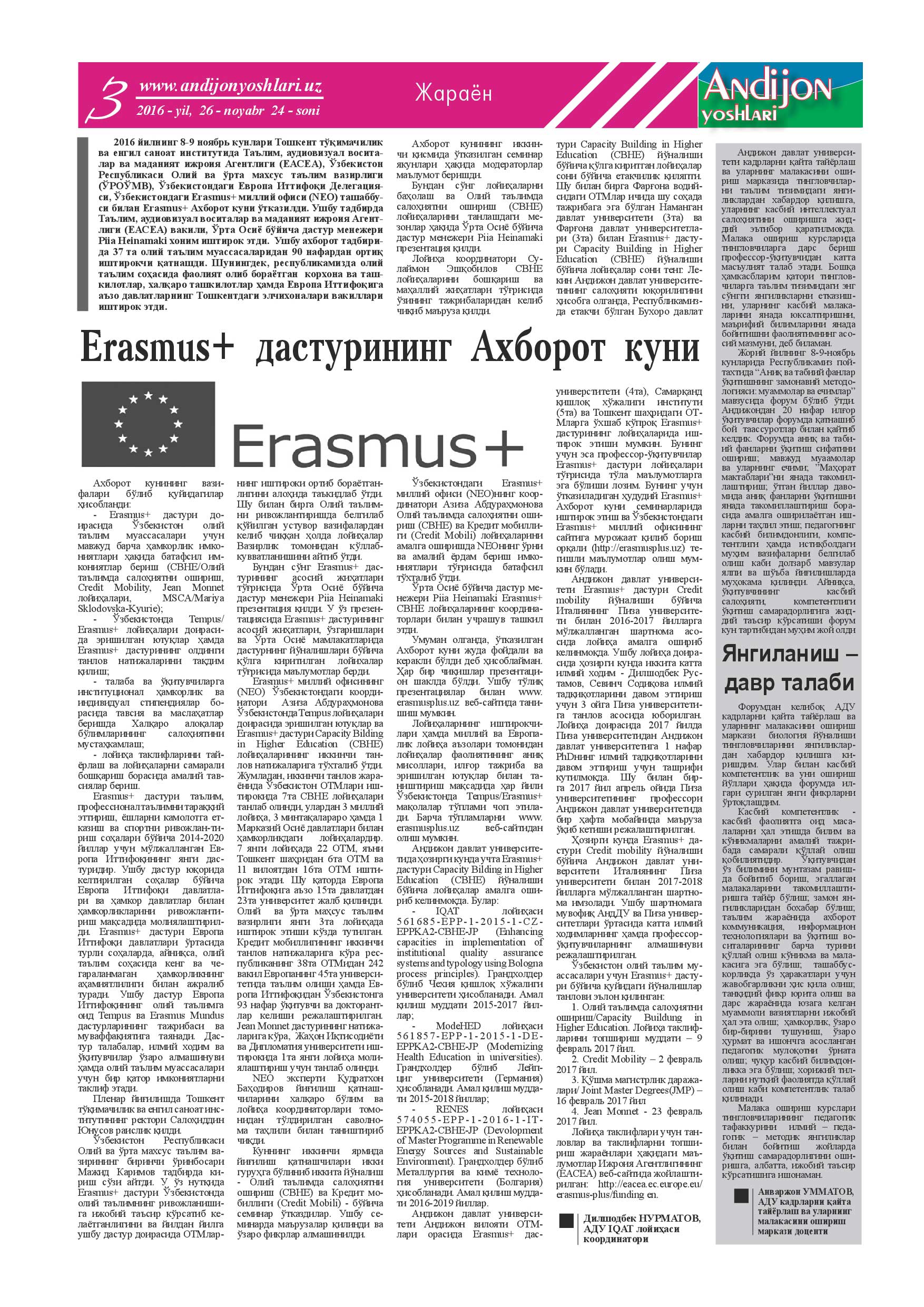 The information day of the Erasmus + program,
The newspaper "Andijon yoshlari",
26 November 2016, No. 24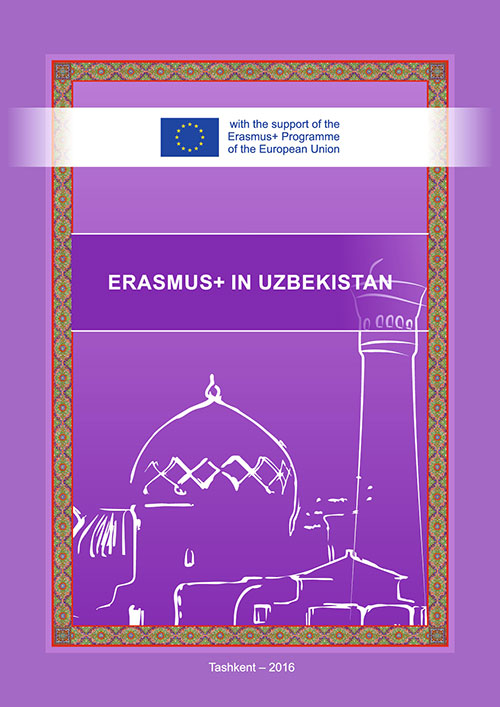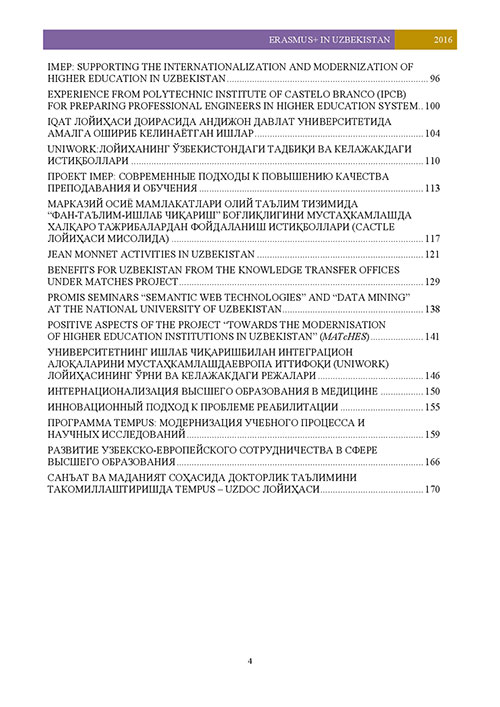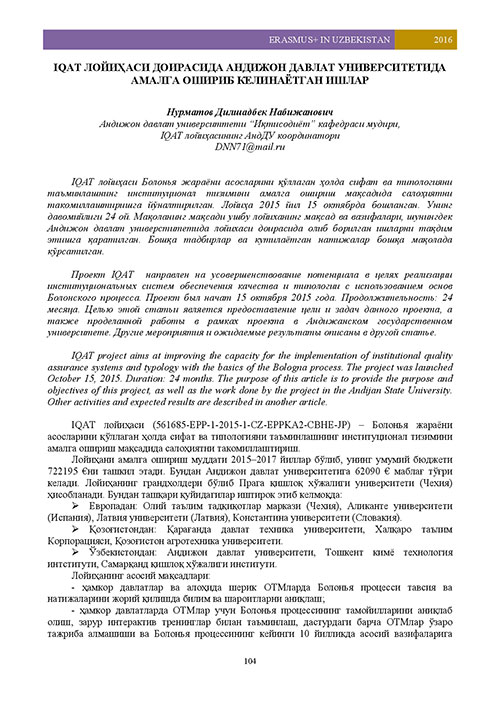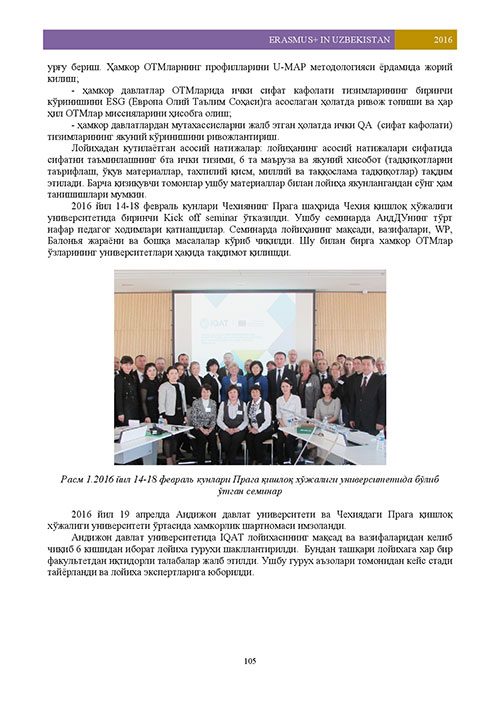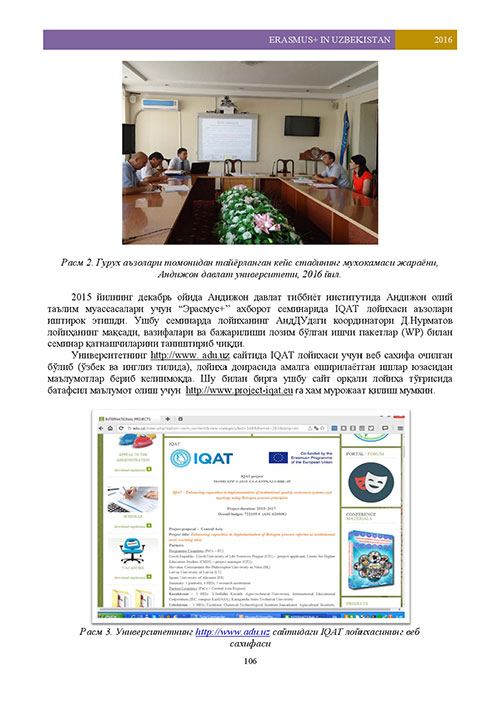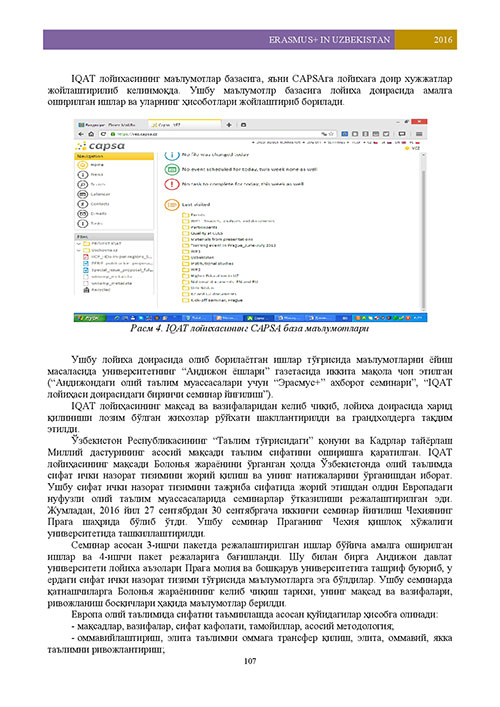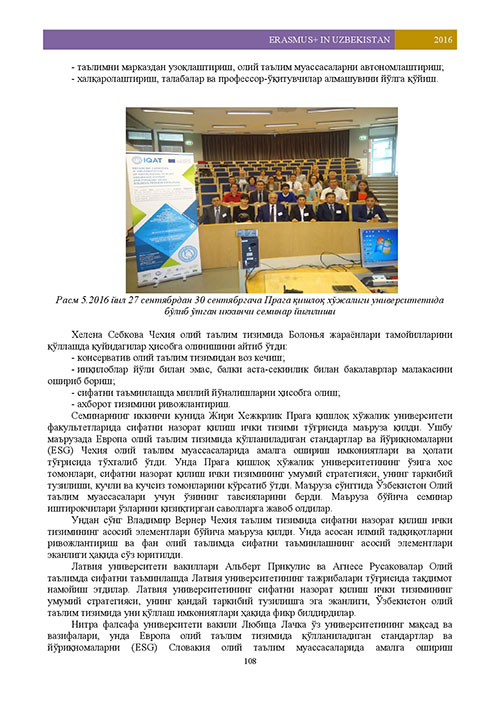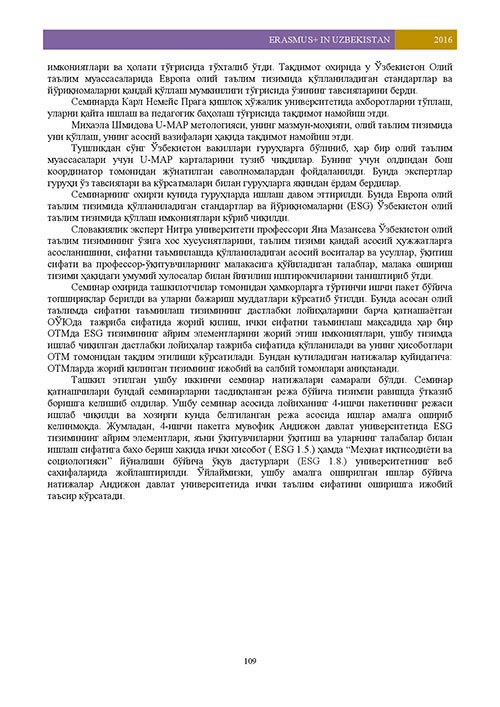 The work carried out in the Andijan State University in the framework of the IQAT project,
Digest of articles,
Prepared by the national office of Erasmus + in Uzbekistan,
Tashkent, 2016 year

[UP]
DOWNLOADS

Information letter

[UP]