VISITING SIGHTSEEING PLACES(IN UZBEK)
09 January 2018 year, Tuesday
Visited: 1913
Huge number of works have been done to develop tourism industry and to increase the number of tourists in our country during the years of Independence. It is being paid much attention to develop the infrastructure of tourism, to increase the quality of services and preparation of experienced specialists. Recently, the normative-juridical basis was formed in order to control the branch and its activity.
Uzbekistan, who has got high potential in the sphere of tourism, has been attracting tourists from all over the world with its historical buildings, sacred places, beautiful nature and scenery. According to the statistics our country occupies its place among top 10 countries with developed tourism industry and the existence of large number of historical places.  
President of the Republic of Uzbekistan Shavkat Mirziyoev signed a decree on "Changing and setting the rest days while celebrating the official dates in 2018" on the 28th of December.
Golden Week (long rest days) system was implemented to the calendar in order to develop the inner tourism in Uzbeekistan.
Decree aims at additional opportunities to travel and be introduced with rich cultural and historical heritage and natural resources to our citizens.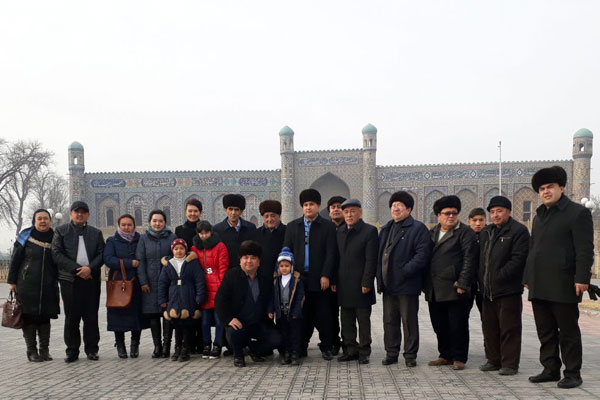 Additional 3, 4 and 5 day travels and directions of inner tourism were organized with discount system for transport services by the authority of Andijan State university.
A group of teachers of the faculty of Physics and Mathematics visited Kokand on the 3rd of January. As is well known, Kokand is one of the cities Of Fergana Valley where we can see a lot of historical and sacred places. Khan's Palace(Ark), museum houses of Hamza, Zavkiy, Mukimiy and other poets and artists are always busy with tourists of our country and foreign countries.
 The main purpose of the Dean's office of the faculty organizing such a travel is to develop the inner tourism of Uzbekistan, tourism potential of cities and districts, popularization of  natural territories under protection, cultural-historical tourism, ecotourism, extreme tourism, adventure tourism, educational tourism, sport tourism and organize visits to those places and raise the ability to respect national values, customs and traditions.
Visitors felt themselves as the travelers to the near history and took the life long impressions.